Every year in Finland alone we get through somewhere in the region of 350–400 million takeaway coffee cups and 150 million lids. And most of us don't think twice about the consequences for the environment as we grab yet another plastic lid and struggle to press it in place.
Entrepreneur Matti Salonoja, however, isn't most of us. The founder of The Paper Lid Company has been wrestling with the challenge of creating a 100% recyclable, fibre-based alternative to plastic lids for takeaway beverage cups for many years, and he has a like-minded ally in Ilkka.
"Ilkka and I have been turning this problem over and over in our minds ever since we first met, and now thanks to Metsä Board's invaluable support we've created a functional solution that ticks all the right boxes," Matti says.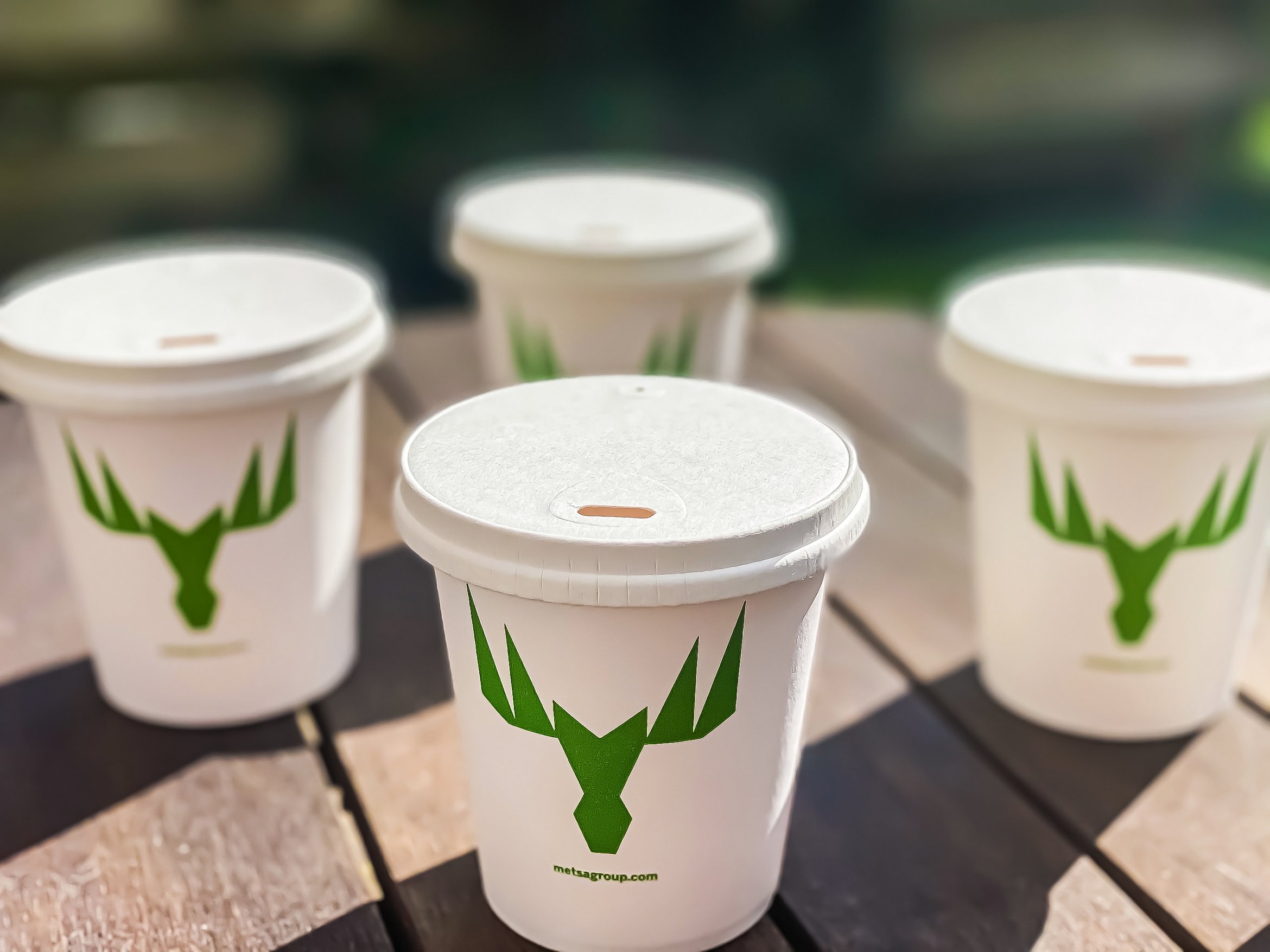 Goodbye plastic, hello paperboard
The Paper Lid Company uses lightweight dispersion barrier coated paperboard to create a lid that fits snugly onto the cup with a satisfying click. Besides a great user experience, the lid offers also excellent functional performance. "The lid can cope with the humidity and heat from hot drinks without becoming soggy and is also ideal for cold drinks too," Matti explains. "As well as being fully recyclable and biodegradable, it has great potential as a branding tool because the paperboard can easily be embossed with logos and lettering. There are things you can do with this lid that would be painfully expensive to do with a plastic lid."
The company's production line is already up and running, converting the first batch of Metsä Board paperboard at their 850-square-metre manufacturing facility in Masku, close to the city of Turku in southwest Finland.
A collaboration with excellence at its core
The packaging design team at Metsä Board's Excellence Centre in Äänekoski, central Finland have added their own special ingredients to the mix, co-creating the primary and transport packaging for the lids. "We have worked together with Matti to develop the whole packaging product family based on our folding boxboard and white kraftliners," Ilkka says. "We also worked together on the branding elements for the concept so that The Paper Lid Company can put its best foot forward when launching the solution."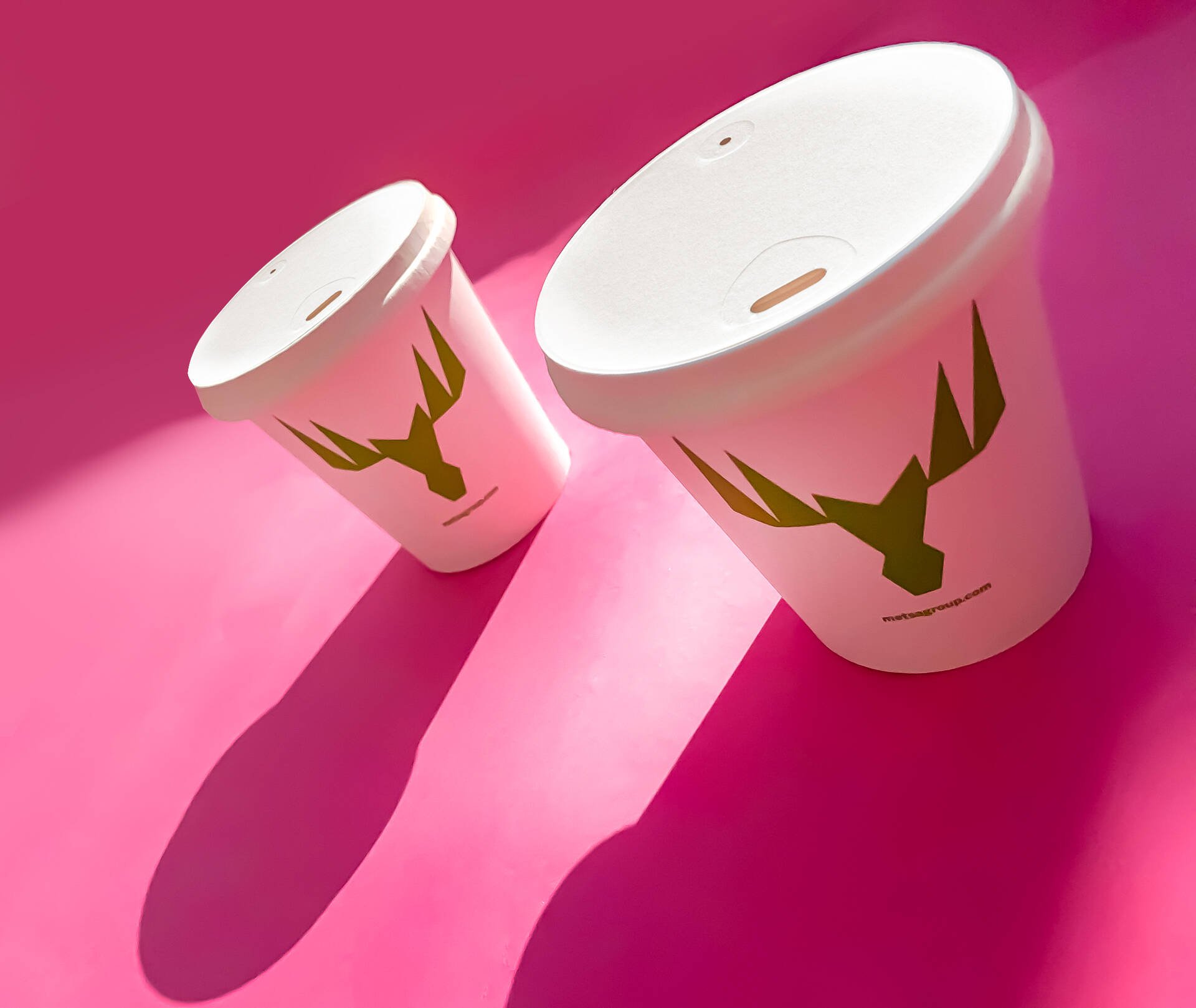 Ilkka is in no doubt that this new solution to a decades-old problem is going to revolutionise the takeaway cup market: "If I had a euro for every time someone has asked me what great packaging design is, I'd be a millionaire," he laughs. "This is the best example I have ever seen. When you see it in action it's so simple you wonder why no one has thought of it before. Through true design thinking and Matti's willingness to invest time, effort and financial resources we have created a functional and sustainable product that has circular-economy thinking at its core," says Ilkka.