Saudi Arabia is a leading market for Nordic wood in the Middle East and Africa Region. Within the Kingdom, Mokbel Al Khalaf SONS Co. Ltd. (MAK) focuses strongly on Nordic timber. The Saudi population will require a lot more wood to build its future.
MAK is one of the main construction wood trading companies in Saudi Arabia. It started distributing to wholesalers all over the Kingdom in 1975.
"When we started trading in wood, Nordic wood was our first choice, because it covers the most essential markets: construction and carpentry," explains Sattam Al Khalaf, Managing Director of MAK.
The relationship between Metsä Fibre and MAK dates back to 2008. There is a well-established connection of trust between the two companies.
"Over the years, we have been impressed by the reliability of Metsä Fibre's timber and its consistent quality. With a living product like timber, you will always face a few obstacles along the road, but the way Metsä Fibre handles these challenges shows how serious the company is about relationships and quality," Al Khalaf says.
Visits to Metsä Fibre
To deepen the relationship, Al Khalaf has been visiting Finland at least once a year.
"Before Covid-19, this was always at the top of our priority list, especially to meet with our suppliers and to check new production line methods."
A key player in the partnership is Uniwood, a Saudi Arabian wood market agent. Al Khalaf credits Uniwood for monitoring market developments.
"This has showed the level of commitment from Metsä, which we appreciate a lot. Sales are important, but the service that comes with them counts for much more. This has been shown through our partners Metsä Fibre and Uniwood," says Al Khalaf.
On the same page
General Manager Rami Hleihel from Uniwood says that the agency's main aim has been to develop the relationship between Metsä Fibre and MAK.
"In fact, it has evolved from a business relationship between a supplier and a buyer into a successful collaboration between partners. As we see it, we are all 'in the same boat'; either we all sail or we will sink," Hleihel explains.
Uniwood is focused on securing the win-win situation where all participants are satisfied.
"I am always trying to keep the business as smooth as possible, finding solutions and conflict resolution strategies which suit Metsä and MAK to sustain and improve the business."
Trust in quality
Working with a big forest industry player like Metsä Fibre, with large production in spruce and pine, Hleihel has come to rely on the quality of the product and the service in all respects.
"The goods always match the contract. When I order sawn timber from Metsä Fibre, I know what the customer will be receiving, no surprises."
Nordic wood acquired by MAK is used primarily by the construction and carpentry sectors, pine mostly for carpentry and spruce for construction.
"We mainly reach out to those sectors through ourdistribution channels, in retail or wholesale," Al Khalaf adds.
Even flow of products
Naturally, logistics have an important role to play in the equation. Tommi Saarnisto, Area Sales Director for Metsä Fibre, explains that the wood is transported almost exclusively in containers by sea.
"Spruce boards are the single biggest article that we export to the Saudi market, to be used for a wide range of purposes in construction," Saarnisto says.
"The key thing in logistics is maintaining a steady flow of products and we have managed to do this quite well."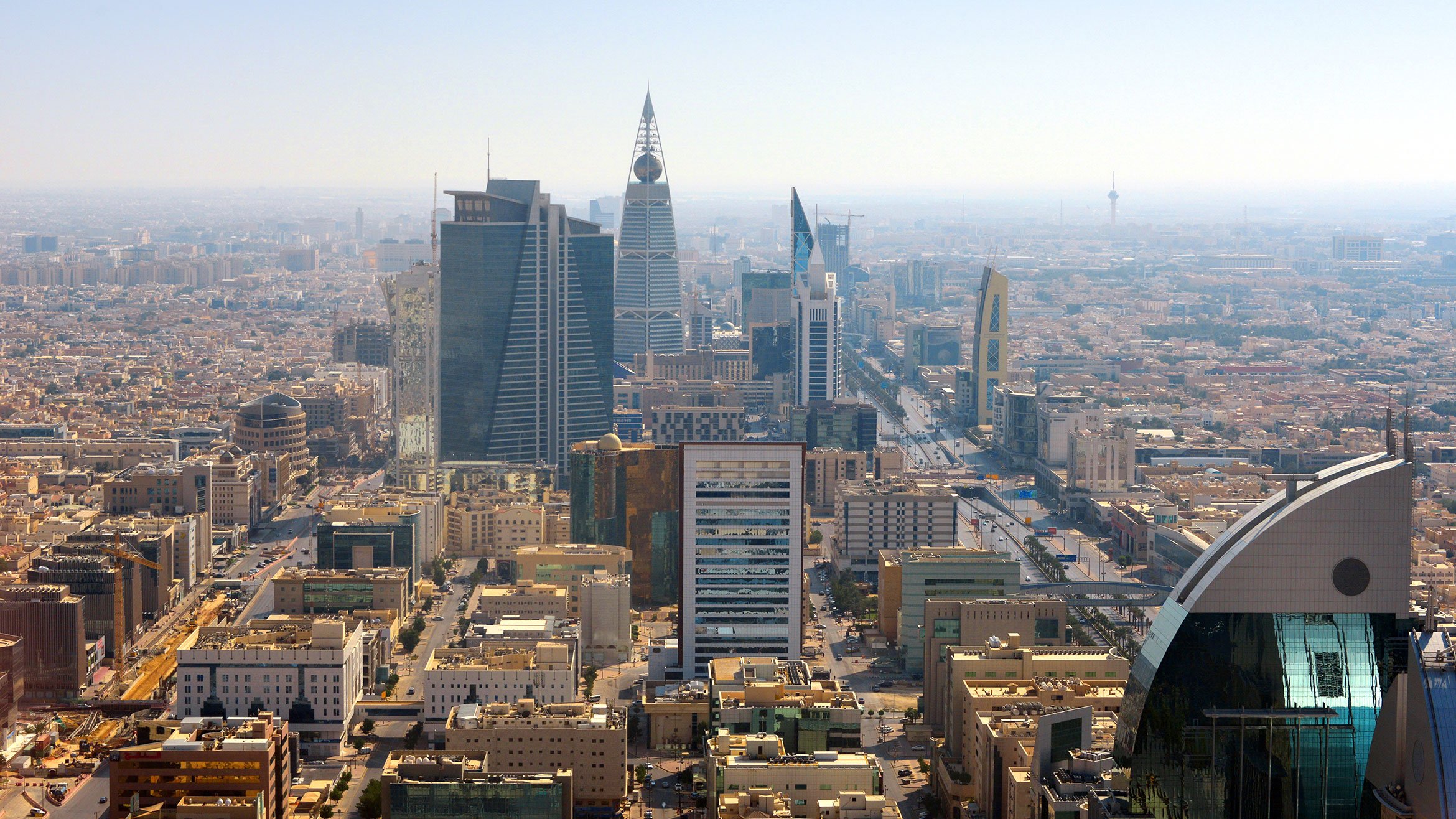 Bounce back from pandemic
Sattam Al Khalaf points out that the pandemic has affected all markets heavily.
"Before Covid-19, the market was more or less steady. Since Covid hit 2020, we have been locked down for almost 90 days."
Recently, however, there is light at the end of the tunnel with the Covid situation improving in Saudi Arabia.
"We are becoming confident of more spending on construction which will put the market into better shape. All sectors will be activated because construction is the main driver for the economy."
Looking beyond the pandemic, Sattam Al Khalaf is optimistic. The demography of the Kingdom has a great upside:
"Our priority now is to satisfy youth, which represent almost 70 per cent of the population. Building houses for young people who are starting their families will feed the trend in the 2020s. This will create sustainable development for years to come."
Big construction projects in place
Rami Hleihel also sees the Saudi market as a sustainable, steady market with a lot of promise.
"There are big construction projects in place and more will be launched. We are confident that the market will recover and improve once the Covid-19 pandemic is over."
Tommi Saarnisto thinks along the same lines; a solid base has been built for Saudi business, and this, of course, bodes well for the future.
"We have collaboration that is based on mutual trust and we are looking forward to building on that foundation in the long term."
This article was originally published in Timber Magazine issue 2021-2022.