Metsä Fibre's unique bioproduct mill concept takes resource efficiency and sustainability to a completely new level. Our concept combines efficient use of raw materials with energy efficiency and environmental efficiency.
The bioproduct mill concept is based on utilizing 100 per cent of the wood raw material as well as production side streams for producing pulp and a broad range of other bioproducts that can be used to replace fossil materials and fuels.
At the heart of the bioproduct mill concept is a highly resource-efficient pulp mill. This enables the side streams generated in pulp production to be turned into valuable biochemicals, bioenergy and other bioproducts. In fact, our bioproduct mill technology is so efficient that it produces significantly more bioelectricity than it consumes, enabling fossil fuel free operation.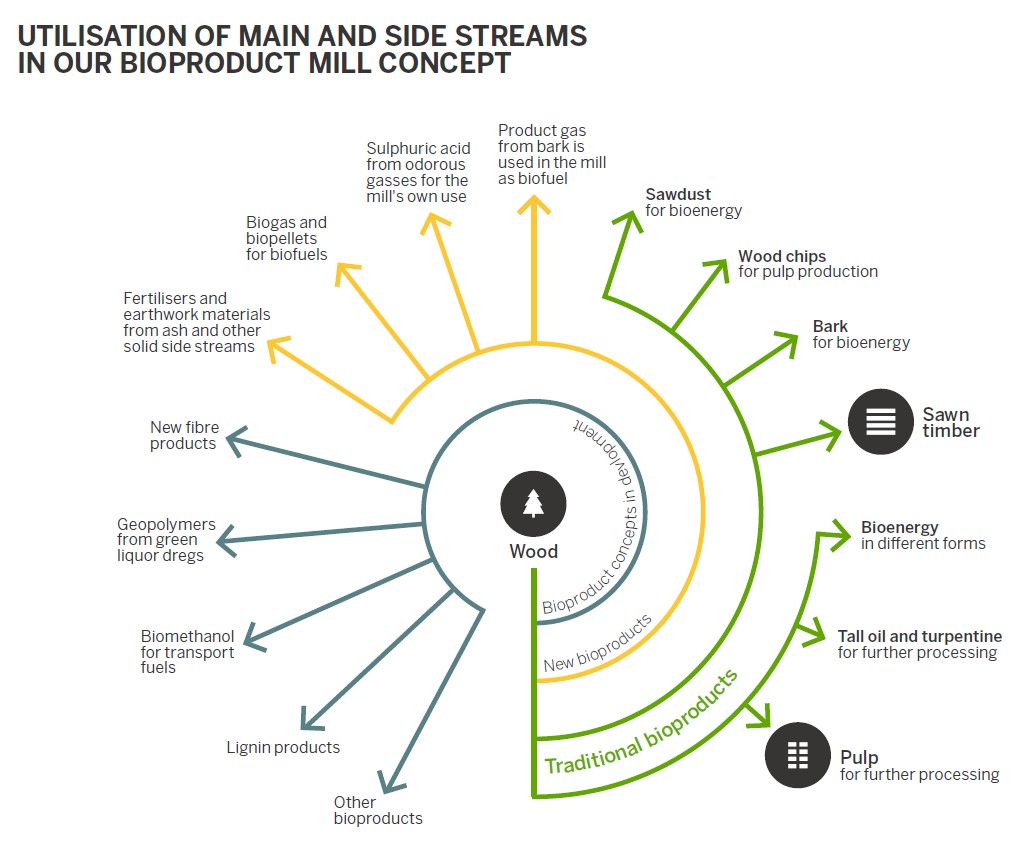 Towards fossil free mills
At Metsä Fibre, our target is to be completely fossil fuel free by 2030. In fact, our mills already produce more than enough bioenergy to meet their own process needs, giving us a surplus that we sell to the national grid. By using closed loops and using 100% of our side-streams, we will continue to improve our energy and raw material efficiency.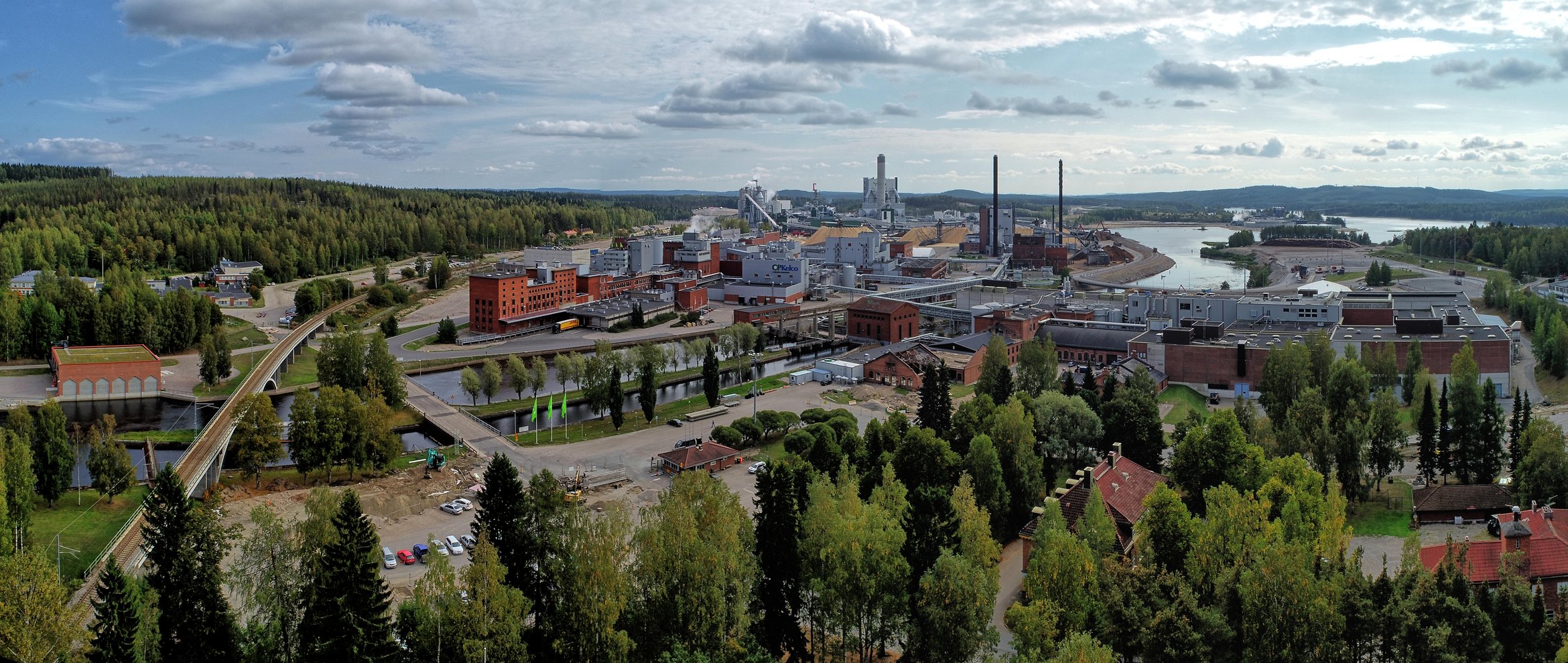 Unique bioeconomy ecosystem
The business model of bioproduct mill is based on an efficient partner network, in which new products are upgraded in cooperation with various players. Businesses of various sizes and in various stages of development that specialise in biomaterials and bioenergy, for example, are invited to join the ecosystem.
The ecosystem created by the bioproduct mill is unique.
It generates extensive value chains.
The inclusion of new processes in the bioproduct mill creates synergy benefits for the entire system.
The bioproduct mill cooperates closely with the town, for example the Äänekoski bioproduct mill cooperates with the town of Äänekoski in district heat production.
It also offers significant opportunities for small and medium-sized enterprises to manufacture innovative, high-added-value bioproducts.