With its Rauma sawmill, Metsä Fibre is leaping ahead of the rest of the industry in technology, efficiency and operating models. Technological innovations such as machine vision, artificial intelligence and integrated information systems to control sawline functions will result in sawn timber of even more consistent quality. The high degree of automation will also improve cost efficiency.
"We are utilising the latest technology to take a great leap forward in sawn timber production. No other sawmills use such technologies on the same scale. We are doing everything in cooperation with our equipment suppliers, so the whole sawmill industry will reap the benefits in future," says Metsä Fibre's CEO Ismo Nousiainen.
No other sawmills use such technologies on the same scale.
Automation for peak sawing speed
The maximum sawing speed at Rauma sawmill will be 250 metres per minute. The 110-metre sawline has a capacity of over 40 logs per minute, making it three times faster than a conventional sawline. A pine log is sawn into sawn timber products in just over a second.
The logs are sawn at multiple machinery units in stages and with careful optimisation. One key technology is optimised curve sawing, in which the log is precisely sawn according to its shape. Fully curve-sawn timber refers to logs that are cut on four sides.
"The technology used at the sawmill was designed to suit the product range. For example, DX sawing, or pre-cutting, is a first for the industry. It has yet to be used anywhere else," says Harri Haapaniemi, Project Director at Metsä Fibre.

DX sawing features four arbours instead of the traditional two. It means shallower cutting depths and sawing speeds that are twice as fast, even for thicker logs.
From workstations to a single control room
The pioneering approach is also seen in Rauma's single central control room. In practice, this means that sawn timber passes through the processing line without manual work stages.
"Our personnel work in a single control room instead of workstations, overseeing the entire sawing process. This is the most significant innovation in terms of the operating model," says Haapaniemi.
The need for manual work has been minimised through automation and intelligent software. For example, grading is done mainly by cameras, machine vision and intelligent control. The finished sawn timber is automatically transferred to the transport vehicle without forklift trucks.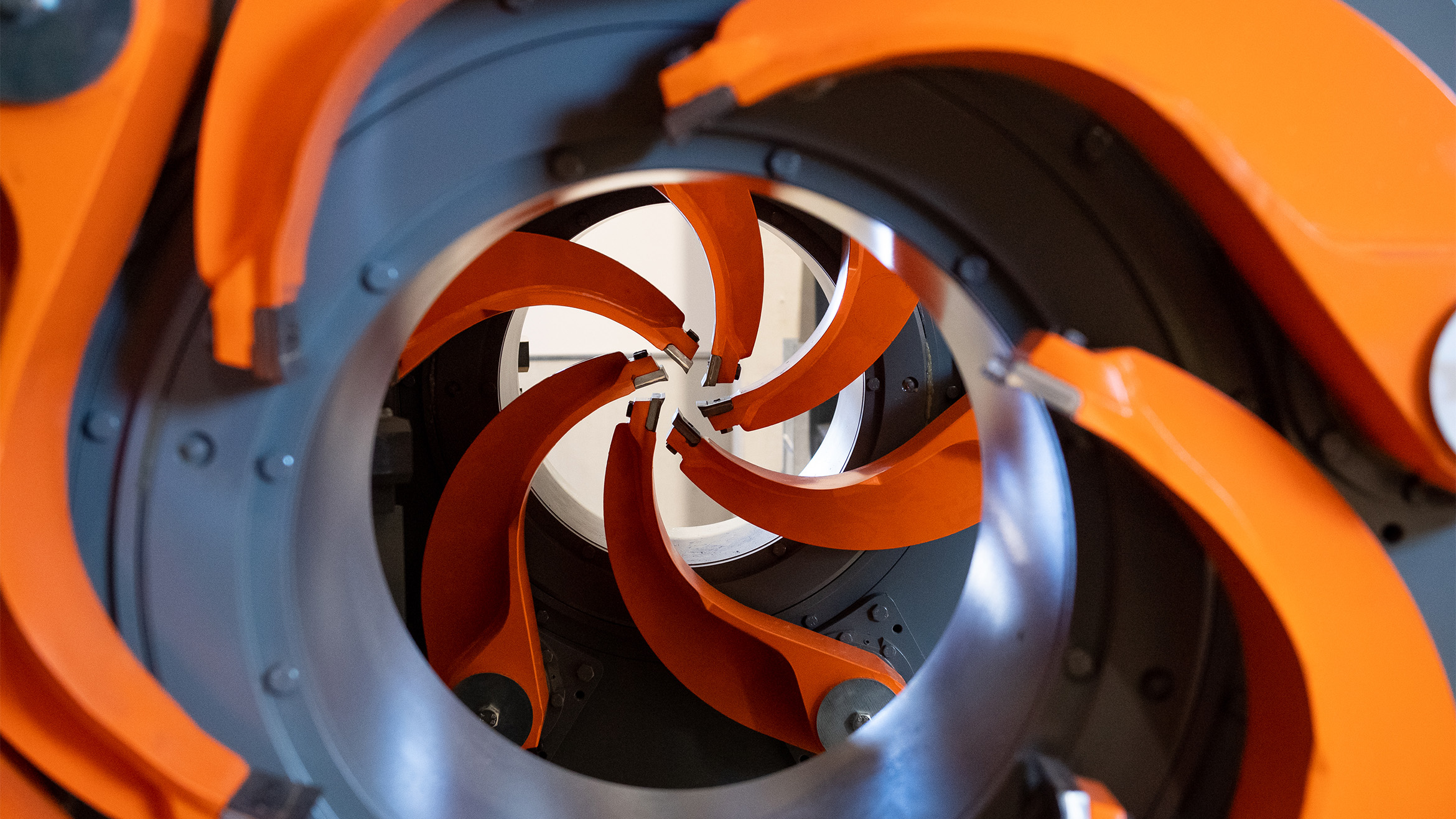 Automation provides accurate data
Information about the logs to be sawn is collected and stored throughout the production process. Data about the quality and dimensions of logs is collected during grading, but X-ray cameras, machine vision and robotics are also used on the sawline. This helps to ensure that the wood is used as efficiently as possible.
The logs are X-rayed to measure quality deviations, knots and knot frequency. After measurement, the control system grades the logs into sawing batches and links them to the intended final products.
"The flow of timber in the sawline is constantly monitored by special cameras that detect defective pieces. Then automated robotics pick up the piece without manual intervention," Haapaniemi explains.
Operators monitor the process from a central control room, while analysing the data collected from each work stage. This ensures efficient continuous production and high-quality end products.
---
This article was originally published in Timber Magazine issue 2022-2023.