Jari Hyvönen works in the operator training programme at the Rauma sawmill. Ready in the third quarter of 2022, the sawmill is unique in terms of its technology and operating methods. The future operators have been provided with 18-month training, including on-the-job learning.
What is your job like?
I have been carrying out and promoting the operator training programme at the new Rauma sawmill. I have offered all kinds of support for operators during their on-the-job learning and have also helped them with everyday matters such as finding an apartment.
The work I do is diverse and long-term. I have been involved in the project from the very beginning. I took part in the selection of operators and have been involved in planning the training programme on the Metsä Fibre side. I also work closely with various partners, including the education institution that awards degrees.
How does your own background help?
I have worked at Metsä Group since 1994 and started out as an operator myself. Metsä Fibre has always involved its employees in the development of new operating methods, and I have been able to influence many things. I also worked as the Chief Shop Steward for 21 years, so I have dealt with questions related to work and employment from many different perspectives.
I have completed further training through skills demonstrations and have found them an excellent way to develop as a professional in the sawmill industry. Demonstrations offer a flexible and practical route towards professional expertise.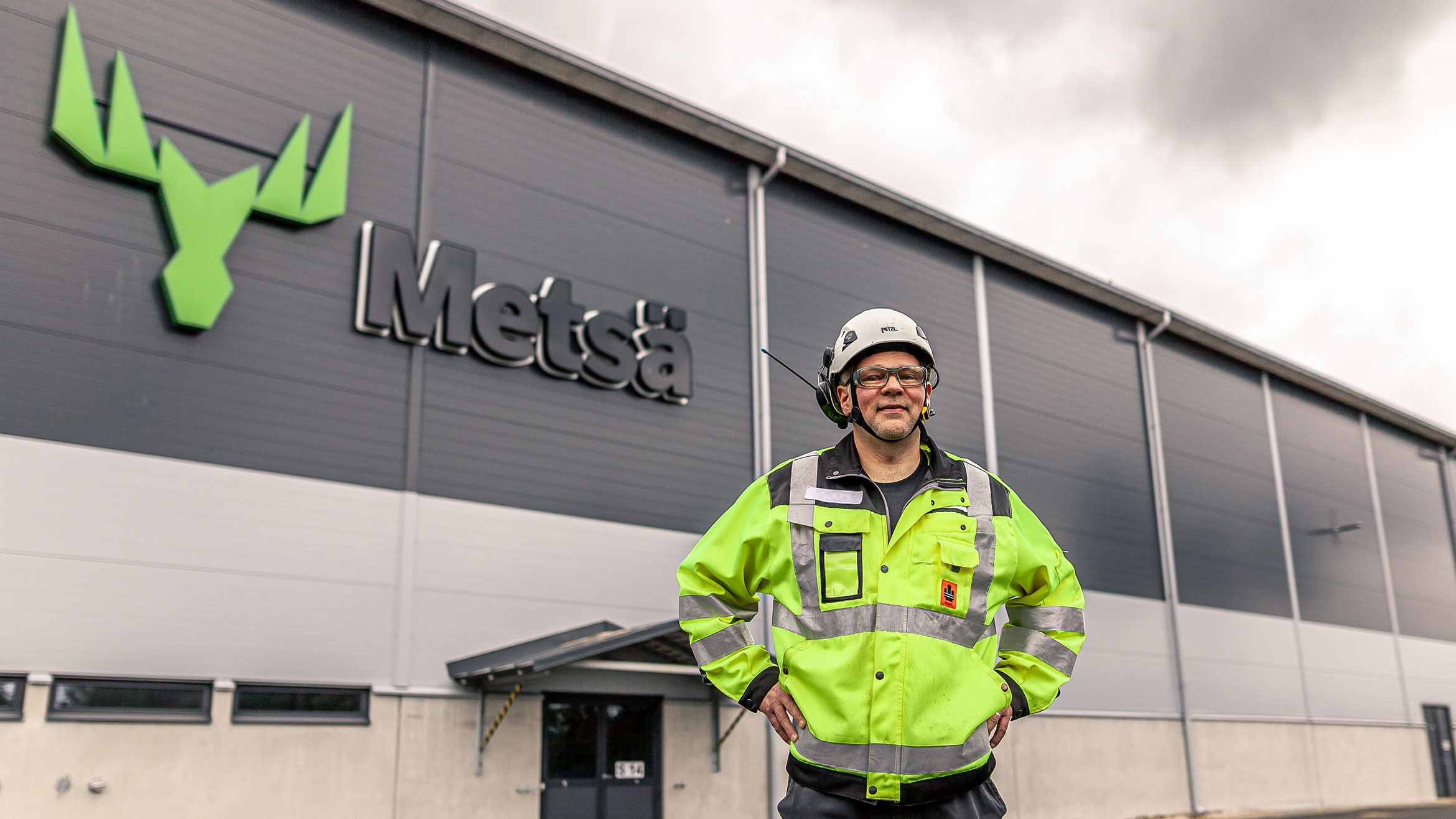 What is the best thing about your work?
I want to deserve the trust of others, and many operators turn to me for help in everyday matters. This role has allowed me to parachute into a new world and develop along with others.
I am proud to be part of this unique project. The Rauma sawmill will be brand new in terms of its technology and operating methods. It features a great deal of technology that is unique in the sawmill industry.
I also appreciate the fact that also our customers have been able to contribute to the coaching programme by telling what they expect, for example in product quality.
What does the future look like?
My current duties will conclude at the end of 2022, when the operators have been initiated into their work at the new sawmill. I hope I can continue to develop at Metsä Fibre in new areas. Networking and social interaction come naturally to me, and I prefer working with people.
We aim to have the world's best and most competent personnel, and I believe we will achieve this. Competent, professional employees do their work safely. They make sure production is efficient and quality is high. We engage and train our employees, recognising their strengths and competence needs, and sharing best practices.