​The construction of the bioproduct mill is advancing on schedule. Nearly all the pile driving has now been completed, and work on the pipe and conveyor foundations is progressing. The installation of concrete elements is well advanced in many areas including the pulp mill and the debarking and kiln drying departments. Ground slabs and foundations for equipment and tanks are being laid in many areas, including in the turbine building and at the evaporation plant.
Mechanical installations are underway at the digester, the impregnation vessel and the large bleached pulp towers. The steel structure of the recovery boiler is rising and equipment installations have begun. The installation of tanks, pumps and bleach plant washers continues at the pulp mill and the causticising.
The frame for the Ajos port warehouse is now under construction, and the installation of facade and ceiling elements continues. By now, the port warehouse in Ajos is distinguishable in the web camera stream.
Foundation work for the 110 kV power line poles has been completed, and more than half the poles are now in place. The power line will supply electricity from the bioproduct mill to the national grid.
Around 1,300 people work daily on the bioproduct mill site.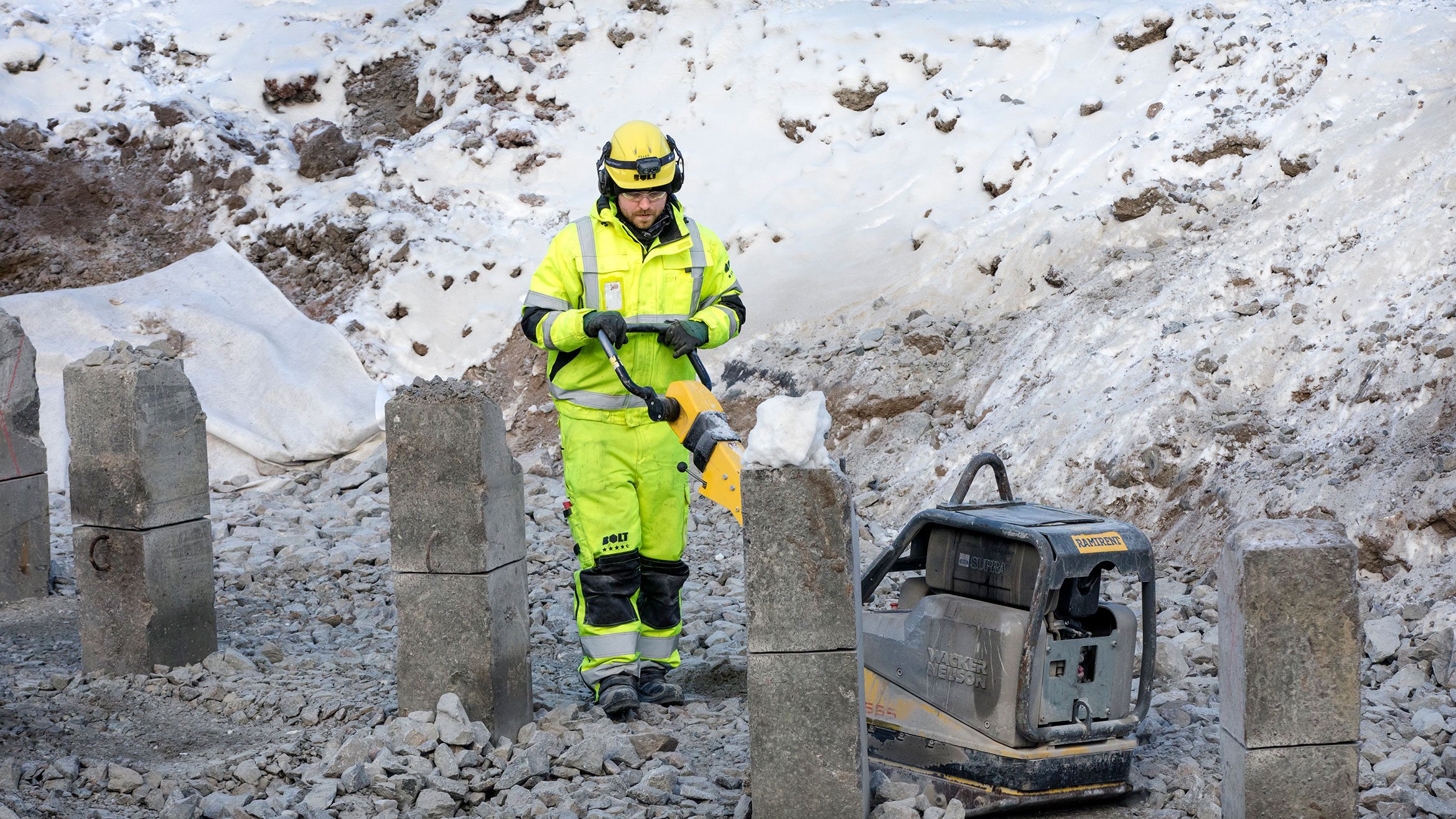 Electrical automation and ICT work will begin this spring
Having the best partners in the field is of great importance in a large-scale construction project. At present, around 150 companies are working towards a common goal on the site.
The partners for the electrical automation and ICT projects, vital to bioproduct mill operations, were recently selected, and installations will begin later this spring.
"We require all our partners to commit to the project's safety, schedule and quality goals. The partners we chose represent these values and have undertaken to observe them with us," says Jari-Pekka Johansson, Director of the bioproduct mill project.