​When Jacob Wernberg joined Vinderup Træindustri (VTI) four years ago, he began to investigate if the wood left over from the production of glulam could be used for something valuable.
After months of generating ideas both internally as well as with colour decorators, future scientists, trendologists and architects, four prototype products were selected, and the design company Norto established.
Today, Norto offers wooden ceilings, internal wall decorations, floors and kitchens to private consumers, architects, home stylists, interior designers, project vendors and construction consultants. All products are made of residual high-quality timber from Nordic forests, which would otherwise be scrapped or burned.
"The use of solid wood in interior design is growing," says Wernberg, CEO of Norto and VTI.
"Part of it is because of nature trends, but also because of the positive effects of wood. From a sustainability perspective, reusing or upcycling waste materials are key to reducing the carbon footprint."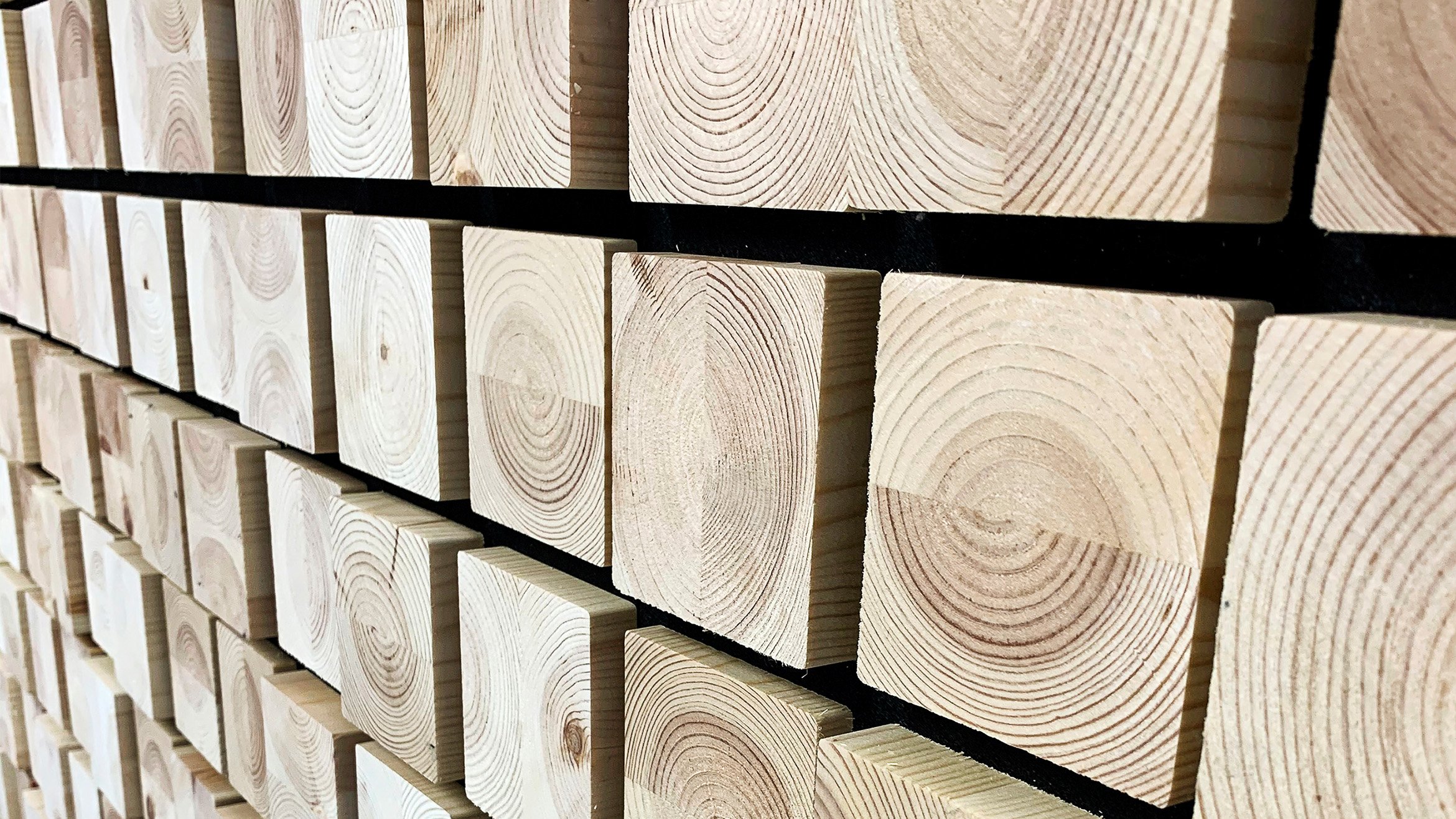 Unique designs attract attention
Most of Norto's customers are companies, architects, and the public sector, which are at the forefront of considering sustainability combined with design.
"For the private sector, we are a little ahead of time, although we see an increasing interest in our products," Wernberg says.
One of the initial products, which has become popular, is wooden ceilings with fire certification. Wooden floors made from small bricks have also turned out to be a success. The new Aarhus School of Architecture has, for instance, used Norto floors in the entire building.
"330,000 floor bricks were upcycled from outdated finger-jointed window scantlings. The school wanted a waste product, which at the same time looks good."
Wood has excellent acoustic effects and sound damping qualities. The Faerch Foundation, which supports new start-ups, businesses, culture and education locally, created a sound hub in the iconic Bang & Olufsen production buildings in Struer, Mid Jutland using Norto's products for wall decorations and acoustics.
"The acoustic wall is constructed of small wooden squares glued, with tiny gaps in between, to a textile background manufactured from plastic bottles retrieved from the sea. The combination creates excellent sound damping, is aesthetic and sustainable," Wernberg says.
Sleek lines combined with Nordic colours
The unique designs are mostly created in-house but often inspired by others. Focus is on Nordic traditions with natural materials, simple aesthetics, and light colours, from which the name Norto also originates.
Norto collaborates closely with its customers, frequently resulting in new adaptations of the products or entirely new designs. A fruitful co-operation partner has been Danish architectural company Lendager Group, which is ahead in the use of both recycled and upcycled materials in buildings.
"Lendager's sustainable building project Resource Rows, using recycled brick walls and wasted window scantlings from VTI, is currently nominated for the world's most prestigious architecture award, the EU Mies van der Rohe Award," Wernberg says.
Reusing or upcycling waste materials are key to reducing the carbon footprint.
Waste does not mean low-cost
A general misconception is that waste material is a bargain.

"There is much more labour involved in upcycling than using virgin materials," Wernberg underlines.
"Small bits have to be hand sorted, finger jointed into larger pieces, moulded, pressed and sanded. The result is unfortunately more expensive than using virgin material."
"However, the point with Norto is to use upcycling material because you want to, not because of the price," he continues.
VTI and Norto are family-owned companies with long-term investment in sight. They believe upcycling waste material is by far the easiest way of reducing or delaying carbon dioxide emissions.
"In the long run, when demand for upcycling products increases, processes will become more efficient and prices will go down," Wernberg says.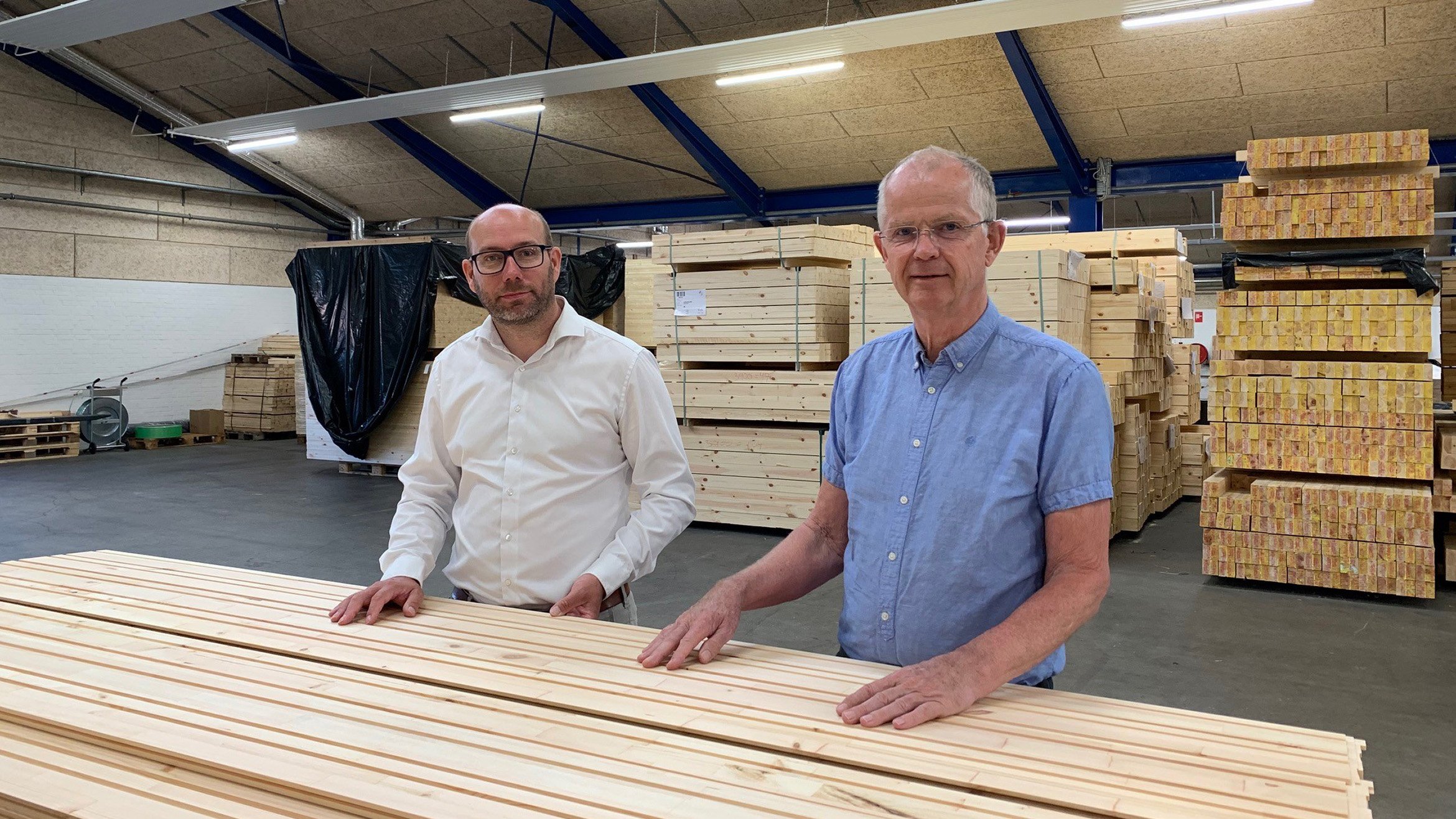 Wood is a trend in interior design
Norto's first years have focused on developing the concept and the designs as well as investing in certifications and machines. Growth is a target, but specific figures are not yet set.
"Our ambition is to become the number one brand in interior decorations using upcycled materials," says Wernberg.
"When you want to combine solid wood products with interior design and functionality, Norto should be on top of your mind."
Wernberg sees an upward trend of using wood in interior design. From a larger perspective, solid wood is increasing in furniture, interior and exterior use as a sustainable solution.
"Metsä Fibre is VTI's long-term supplier of sawn timber for our glulam production," says Wernberg.
"They have provided us with prime quality timber particularly suitable for furniture production during the past twenty years. We believe even the leftover scraps of this kind of slow-growing wood is too valuable to burn or throw away."
---
This article was originally published in Timber Magazine issue 2021-2022.