​Water is one of the key fractions required in a pulp mill's production. Water is used and recycled as efficiently as possible within the processes.
"Steadily running mills, preventive maintenance and systematic investment are key factors in doing this. It's also crucial that we monitor our daily water consumption, react to any deviations and cooperate closely with other mill departments to manage our overall water use as well as possible," says Anna Riikka Nickull, Metsä Fibre's environmental manager.
Metsä Fibre's pulp mills are actively identifying new targets where the waterflow could be further enhanced, and the use of process water reduced. Only nominal amounts of wastewater are produced in the sawmills' production process.
"A clear target has been set for each pulp mill, taking into account the mill's age and other characteristics, and the development measures have been listed. They can include determining driving methods, training and changes to processes. We're trying to identify where we could replace raw water with used water in our processes."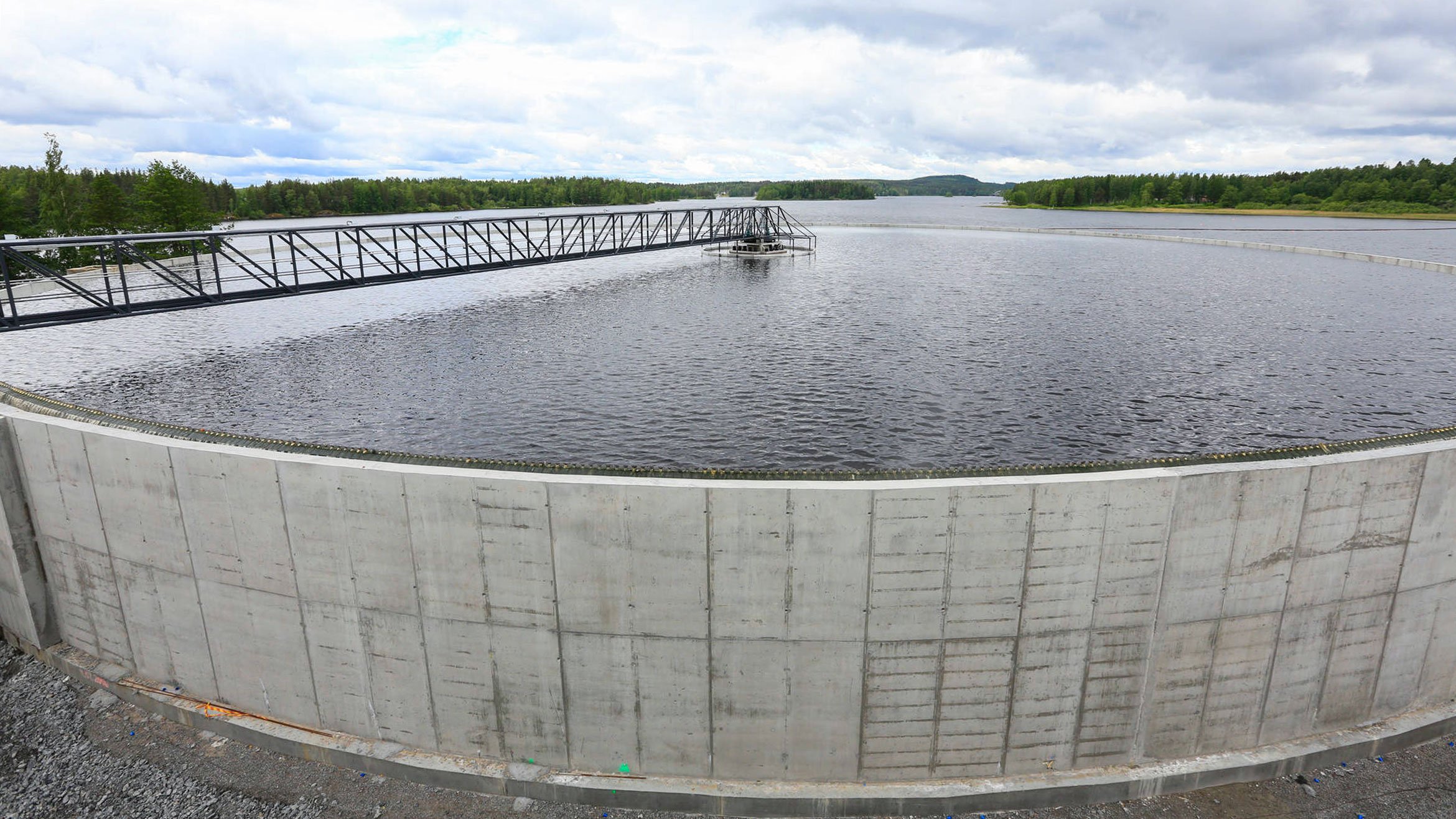 Development pays off
The bioproduct mill in Äänekoski has carried out systematic development work to reduce water use. The most influential development actions have already been implemented.
"We began our development work more than a year ago by identifying the areas where water use could be reduced. It's great that practical development work carried out in cooperation with various experts is already producing clear results. Our water use has reduced to a level close to the target set for our mill," says Minna Nyman, development manager at the Äänekoski bioproduct mill.
The most significant development actions for reducing water use are linked to streamlining internal flows in Äänekoski.
"For wood processing, we're using secondary condensates instead of raw water, for example. In bleaching, we can replace clean hot water with both secondary condensate and recycled water from the drying department.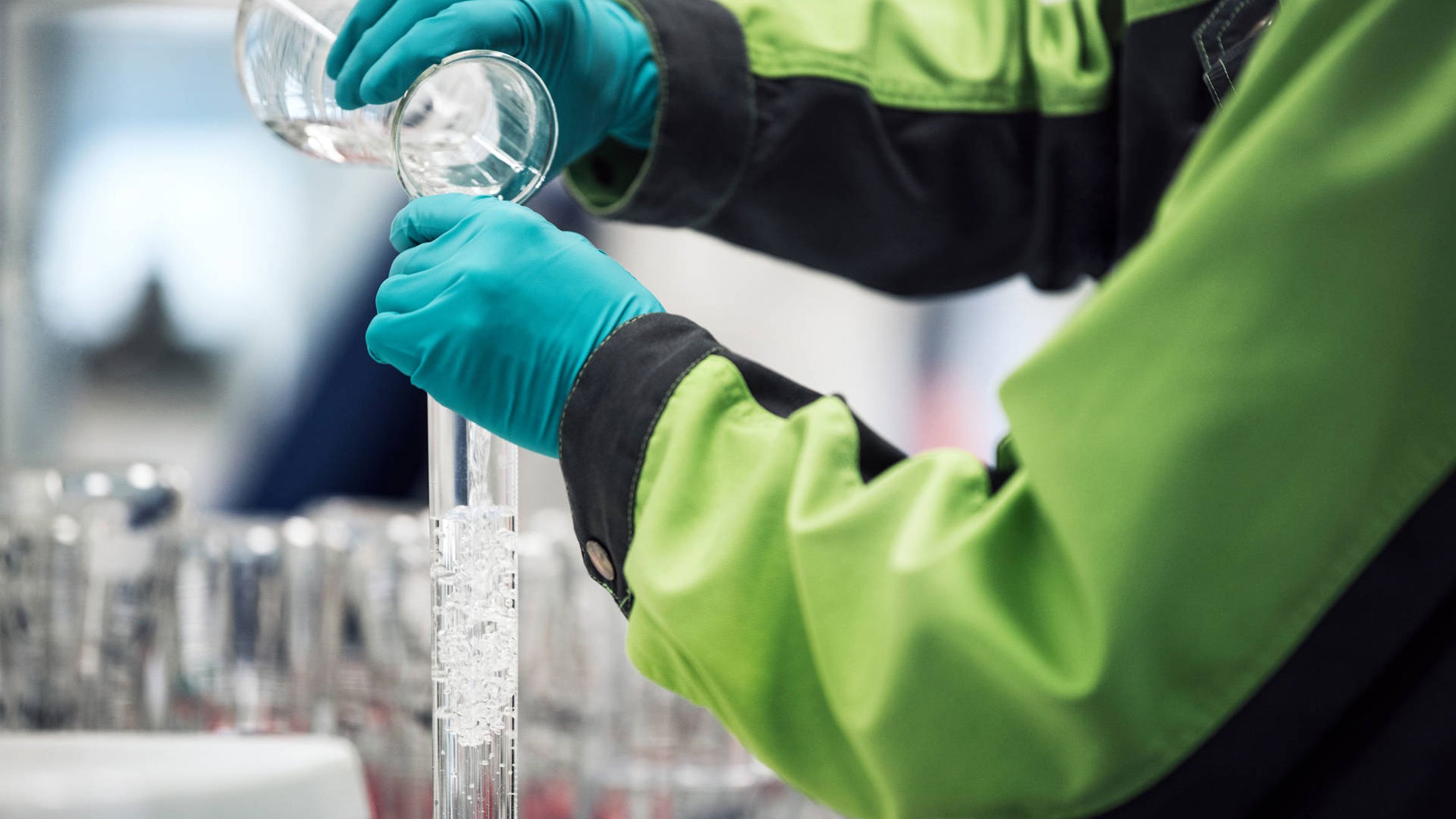 Proactive environmental work as part of daily operations
In 2020, a development project aimed at minimising water use was also started at the Joutseno pulp mill.
"We started by collecting and analysing data on our water use and brainstorming potential targets for minimising the use of fresh water. Based on this, we determined the development targets and required measures. We have also gathered initiatives from the personnel on minimising water use and shared experiences with our other mills," explains Tiia Finér, development manager at the Joutseno pulp mill.
So far, the mill has implemented a significant number of different development actions. The results have already started to show as a reduction in process water consumption.
"Raw water use is reduced by closing water flows in bleaching, grading and debarking. We've also set a series of indicators for monitoring water use. Based on them, we're actively monitoring our water use targets and will react immediately if we observe any deviations."
Proactive environmental work and active monitoring are already part of the mill's daily operations.
"We're monitoring both the volume of process water and its quality. We clean our wastewater as efficiently as possible before directing it to waterways, and we're actively monitoring the condition of the water using waterways and fisheries surveys. We're systematically developing the best available technology at our mills and aim to constantly minimise our operations' environmental impact," says Finér.