The ultra-modern Rauma sawmill will produce about 750,000 cubic metres of sawn pine annually.
"We are implementing the newest production technology in Rauma, and applying it to the sawmill industry for the very first time. This will enable us to efficiently produce large amounts of very consistent sawn timber," says Ismo Nousiainen, Metsä Fibre's CEO.
Consistent quality is needed above all by the Metsä Fibre customers that produce advanced products or components for living or construction. Demand for these products is growing globally.
"We aim to produce products that support profitable growth by our customers and ourselves. And we seek stable and enduring customer relationships."
Development leap in automated sawmill technology
Rauma's state-of-the-art sawmill line is fully automated, from the sorting of logs to the loading of output.
"Machine vision is used to predict faults and jams on the line, after which robotics and automatics solve the problems without downtime and manual intervention. Sawing and handling speed is more than 40 logs a minute – three times faster than the traditional method," says Project Director Harri Haapaniemi.
Quality control starts in the forest where logs for the sawmill are selected. The sawmill knows the material it will receive and the end-uses it is intended for.
The logs arriving at the sawmill are X-rayed to measure knots and knot frequencies, and to detect hidden quality deviations. After measurement, the control system divides the logs into sawing batches and allocates them to end products.
Drying of sawn timber is also precisely controlled to ensure consistency in the required quality.
"We produce demanding customer products for manufacturers of glulam board, furniture and window components. We have to be able to dry the products down to their low final moisture values without variation in moisture, fractures or deformations," Haapaniemi says.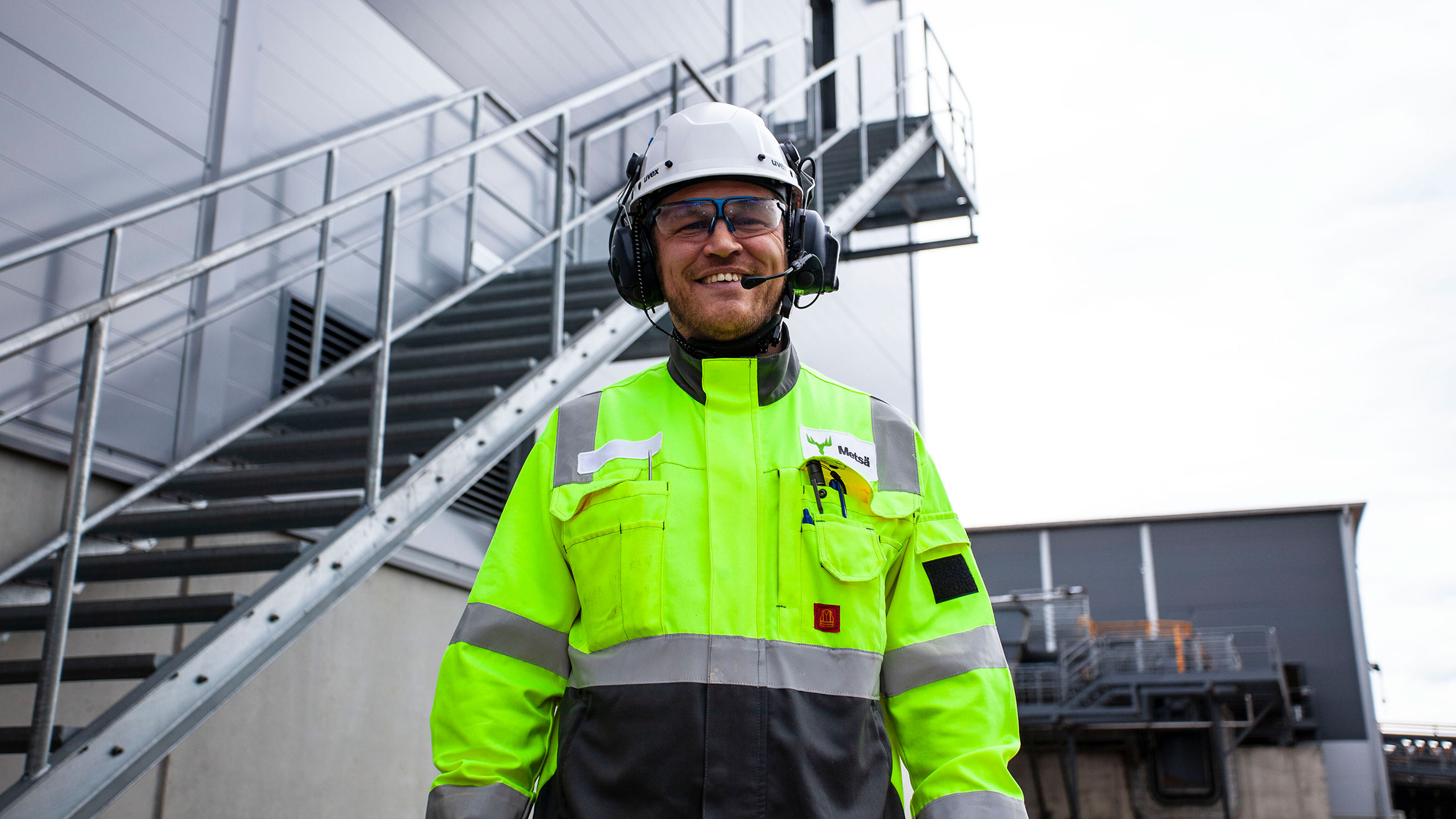 An integrated fossil-free mill
The sawmill investment supports Metsä Fibre's 2030 sustainability objectives. By investing in a sawmill alongside Rauma pulp mill, the company is creating a unit that can operate entirely without fossil fuel.
Electricity and heat for the sawmill are generated at the adjacent pulp mill, where the wood chips from sawing are used in pulp production, and the bark and sawdust in bioenergy generation.
The sawmill and pulp mill also work together in transporting wood feedstock.
"We use the existing road and rail infrastructure in the area and the nearby harbour, where our contract partner takes care of all shipping and storage operations," says Haapaniemi.
Services adding value for customers
Metsä Fibre is investing heavily in developing the mechanical forest industry. It aims to transform from a traditional supplier of raw materials into a partner that solves customers' challenges. Customers have increasing quality requirements, and Metsä Fibre wants to meet their needs by developing its own service offering.
"If a customer makes window frames, we do not just supply them with sawn timber. We provide them with the most suitable raw material to produce the best possible window frames," explains Ari Harmaala, Senior Vice President, Sales and Marketing.
Implementing the Timber FOX quality index is part of this new service offering.
"Going forward, we will supply our customers with sawn timber and all related data for the product. It will help them use raw materials more efficiently and get exactly the right raw material with an appropriate strength grade for their applications."
Metsä Group is a responsible and sustainable producer covering the entire supply chain from the forest to the end use.
"Sawn timber is the perfect carbon storage. The best possible carbon balance in our customers' products is a significant competitive advantage for them. The best dense-grained Nordic pine is also a valued high-quality raw material thanks to its strength and visual properties."
Competent personnel for trouble-free sawing
Liisa-Maija Perävainio, Mill Manager of Rauma sawmill, explains that all operations can be handled from a single control room, thanks to advanced automation and machine vision, as well as the information system used for production control and monitoring. This is a new operating mode in the sawmill world.
Another new feature is the increased role of operators, even in maintenance.
"Operators monitor the continuous sawing process, prepare for switching batches and report maintenance needs. They manage the operation and are responsible for process observations and measurements to verify that the process is functional, and the quality is as it should be. They are also responsible for proactive maintenance," says Perävainio.
"The Rauma sawmill operators go through a special training programme, in which the mill equipment suppliers are also actively involved. Competent operators play a key role in the production of quality sawn timber."
---

This article was originally published in Timber Magazine issue 2021-2022. Take a look at the magazine: https://customermagazine.metsafibre.com/mag/timber-2-21_en/1-11