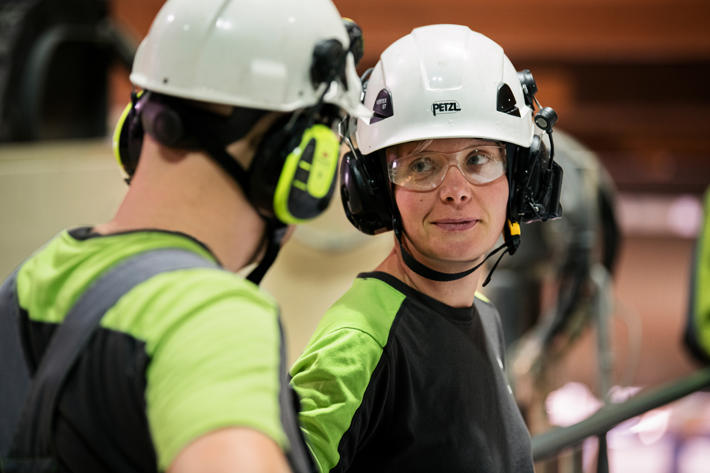 Accident free working environment
The health and safety of our personnel is our number one priority, and we take systematic actions to promote occupational safety and welfare. Zero accident culture is actively promoted at all of our nine mills.
0

Target 2030: Total recordable incident frequency

5.0

Total recordable incident frequency in 2021
Performance
| | | | |
| --- | --- | --- | --- |
| | 2021 | 2020 | 2019 |
| Total recordable incident frequency, TRIF | 5.0 | 7.7 | 17.7 |
Metsä Tissue is harmonising safety processes and implementing new Metsä Group safety standards. In 2021 Metsä Tissue launched new health, safety, environment and quality management (HSEQ) software tool, which is a common tool for all Metsä Group business areas.
Metsä Tissue has introduced Safety pillars in all units which combines safety and production excellence tools, guiding day-to-day way of work.
In addition, Metsä Tissue launched the Hands safety project in 2021 to eliminate hand accidents and ensuring the safety of employees.
We measure our safety performance with different metrics in addition to TRIF. To read more about our safety KPIs, please see Metsä Group Sustainability report on the right.