Veisto Oy's sawmill project in Rauma surpasses all the company's previous deliveries in many respects. Managing Director Markku Rautio says it will also provide Metsä Fibre with a technological and production advantage for years – possibly even decades – to come.
"The production capacity and technology of the saw line in Rauma is in a class of its own. That's why it will remain competitive 15 years into the future."
The saw line's speed is one of its main trump cards. Smaller logs in particular will move quickly and effortlessly through the sawmill machines, but Veisto's four-arbour technology will also handle thicker logs faster than before.
The Rauma saw line is nearly 140 metres long and features a maximum sawing speed of 250 metres per minutes. Logs that are 2.4–6.2 metres long are sawn into planks and boards in five steps.
"Everything is aimed at an optimum yield and maximum raw material use. We can minimise waste with smart measuring technology and highly advanced automation," says Rautio.
Curve sawing improves quality and yield
Data on the logs to be sawn is collected throughout the production process. Traditional photovoltaic sensors are accompanied by a camera control system. Measurements related to the quality and dimensions of logs are accumulated during grading, but X-ray cameras, machine vision and robotics are also used on the saw line to help ensure that the wood is used as efficiently as possible.
Optimised curve sawing, in which logs are sawn along the grain of the wood, is a key technology. Veisto is a pioneer in this respect, having supplied the first curve sawing equipment back in the 1960s.
"This technology allows the natural shapes of logs to be followed, giving us square-edged sawn timber over the entire length. Square-edged sawn timber is always cut from heartwood, on four sides. It offers better quality and results in less waste," says Timo Koljonen, Project Manager.
"Machine vision and information technology have given sawing technology a huge push forward, and process control can now be handled automatically even at high speeds. Dimensional accuracy and surface quality are also extremely good."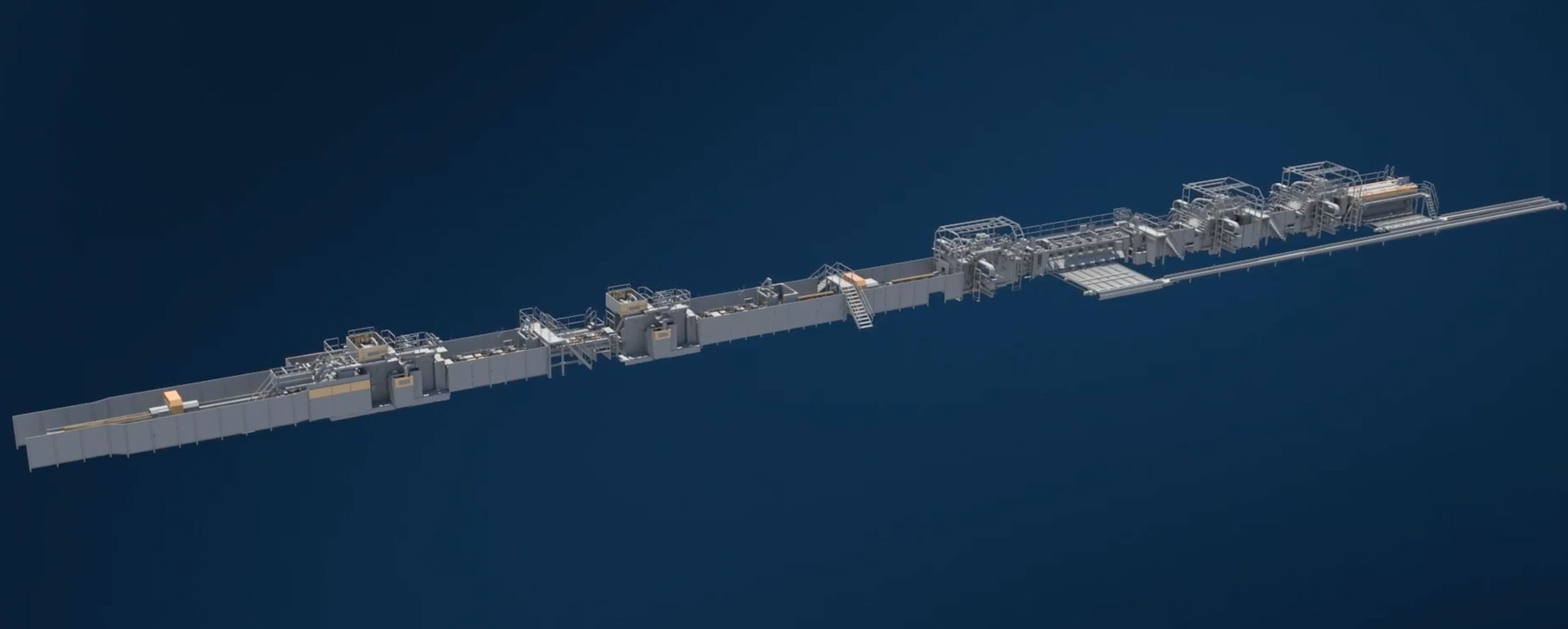 Additional speed from four-blade DX technology
Another example of world-class technology comes from DX sawing, which features four arbours instead of the traditional two. It enables shallower cut depths and sawing speeds that are twice as fast for thicker logs as well. Moreover, the smaller sawing resistance increases the useful life of blades. The system includes blade replacement.

"Here too, the development of automation and mechanics has helped us make major advances. Metsä Fibre employees have also been of great assistance, because they are professionals in the process industry. They have offered entirely new perspectives, especially on the demands and maintenance of continuous production," says Koljonen.
The huge sawmill is controlled and monitored from a single control room, where all data from the production process is stored. In a traditional sawmill, the control room is usually next to the saw line.
"In Rauma, the machines and equipment must recover from fault conditions as automatically as possible, because the saw line is operated by only a handful of employees and there are no actual maintenance breaks," says Koljonen.
An important reference far into the future
Managing Director Markku Rautio describes the Rauma sawmill as a major reference for Veisto. It will take the sawmill industry into a new era and provide a host of opportunities to technology suppliers.
"The renewal of the Vilppula sawmill brought us scores of new orders at the time. Compared to that, this project is unique and much more significant. The Rauma sawmill project has also been a major employer for us this year."
Veisto initiated the work last summer by installing the framework. Saw line engines and electrical equipment have also been delivered to Rauma. Machine installations will be carried out in October and November, and the start-up will take place during the winter.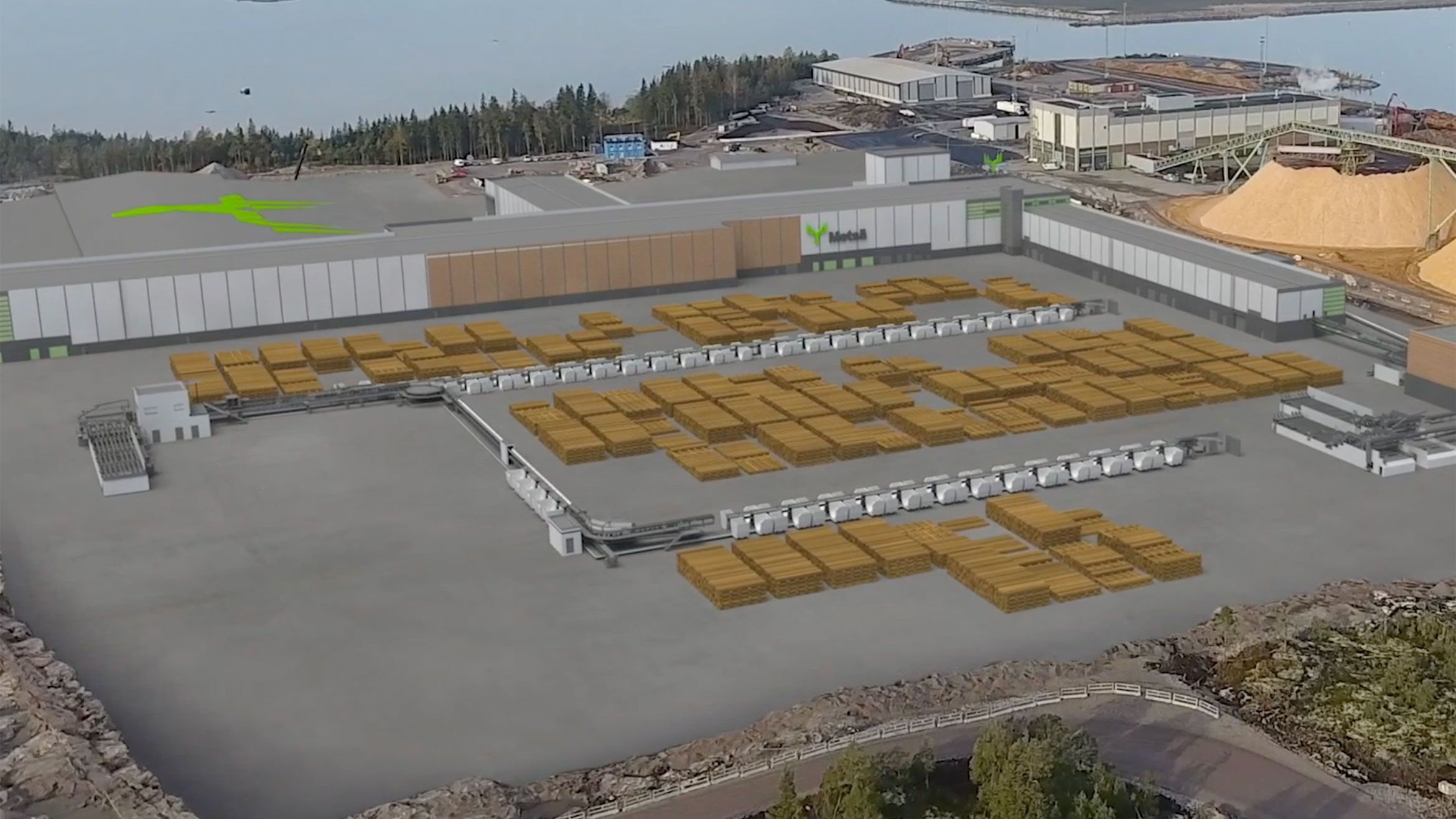 Mutually beneficial partnership
Metsä Fibre's Project Director Harri Haapaniemi says Veisto has been one of the company's equipment suppliers for decades. Over time, the companies have worked in increasingly close cooperation, which Haapaniemi says has evolved into a mutually beneficial partnership.
"Both sides have come up with development ideas. The goal is to continuously improve availability, production efficiency and safety. When operational reliability is so high, Metsä Fibre employees can focus more on quality maintenance.
Haapaniemi believes that, apart from its value as an important reference, the Rauma sawmill will provide Veisto with the opportunity to develop its own competence and technology.
"In 2012, the Vilppula sawmill was a major development step. Now the new Rauma pine sawmill is taking an even bigger leap. The project has progressed smoothly overall, and the installations have stayed precisely on schedule."