​"Following the investment decision in February, the construction work started rapidly, and procurement negotiations are proceeding smoothly," says Project Director Jari-Pekka Johansson.
The old buildings in the mill area have been demolished, the foundations for the new stack have been completed, and foundations for the wood pulp towers have been laid.
In addition, the construction of a 110 kV power line is progressing well, and deep stabilisation work has been performed at the port warehouse site. In the eastern and northern parts of the mill area, the noise barriers have been completed.
The piles being driven into the ground have a total length of about 660 kilometres. So far, about one third of the pile driving has been completed.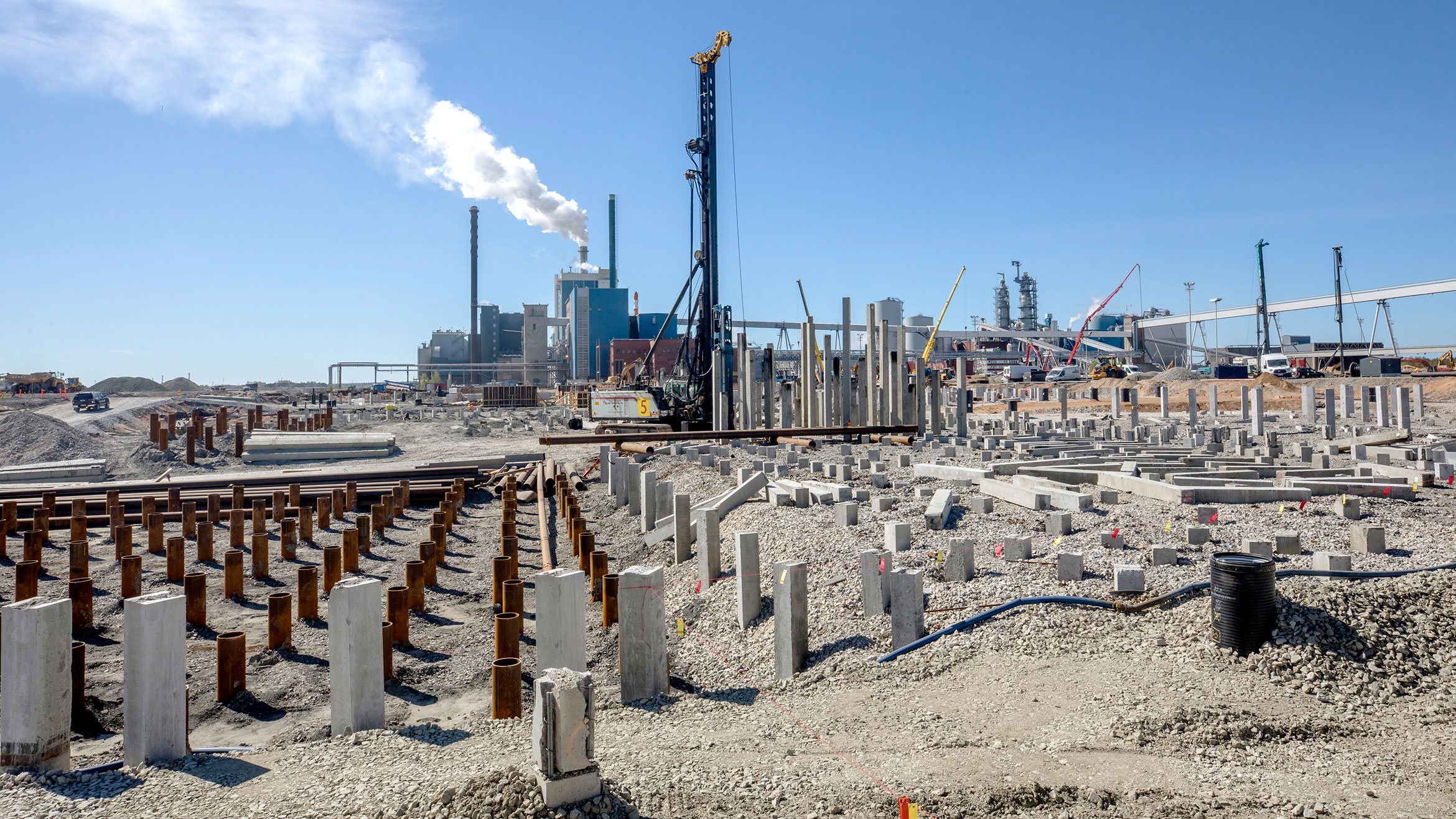 Procurement and contract negotiations continue
Currently, there are 350 workers at the Kemi bioproduct mill construction site. The construction work is being done responsibly and safely, taking into account the coronavirus epidemic and its prevention.
To ensure machines are safe to use, initial inspections, commissioning inspections and weekly inspections are always performed on mobile equipment.
"The site is operating like a well-oiled machine, and it also looks like this to an outsider," says Johansson.
As planned immediately after the investment decision, preliminary agreements have been changed to implementation contracts.
"The procurement and contract negotiations are still ongoing, and many new contracts have been signed."
The installation phase will start next.