​Venezuelan Orlando Rojas came to Finland in 2009 as a visiting professor at Aalto University's Department of Bioproducts and Biosystems. Last year, he embarked on a venture in Canada, at the University of British Columbia.
It is especially important for Rojas to forge good connections with product developers and the industrial sector, which is what he started working on as soon as he moved to Finland. His efforts in 2018 led to the establishment of "FinnCERES" by Aalto University and VTT Technical Research Centre of Finland Ltd.
FinnCERES is a joint competence centre for the materials bioeconomy, funded by the Academy of Finland as one of its flagship programmes. The research conducted by FinnCERES already involves a couple of hundred scientists, and it is supported and observed by a group of businesses, including Metsä Fibre.
"We want to attract the gifted next-generation students to the field and to Finland – and we are already succeeding in doing this."
One of the big draws in this respect is FinnCERES's annual Novel Openings project funding programme, which Rojas and his team conceived.
"It is our way of encouraging researchers and students every year to present their wildest and even craziest ideas, those that look far into the future."
"My mission is to promote the research and use of local fibres"
If it were up to Rojas, those wild and crazy ideas would not be proposed by researchers alone, but also by the business sector. He wants to lure the industry out of its comfort zone, and he believes that this can be best achieved through forums such as FinnCERES and the Bioproducts Institute at the University of British Columbia, his second home base.
"I am constantly looking for ways to create a greater influence with forest-based biomaterials on a global scale. My mission is to be an ambassador that unites the boreal zone with a common goal and promotes the research and use of local fibres."
Rojas says that international partnerships are particularly needed in the bigger challenges.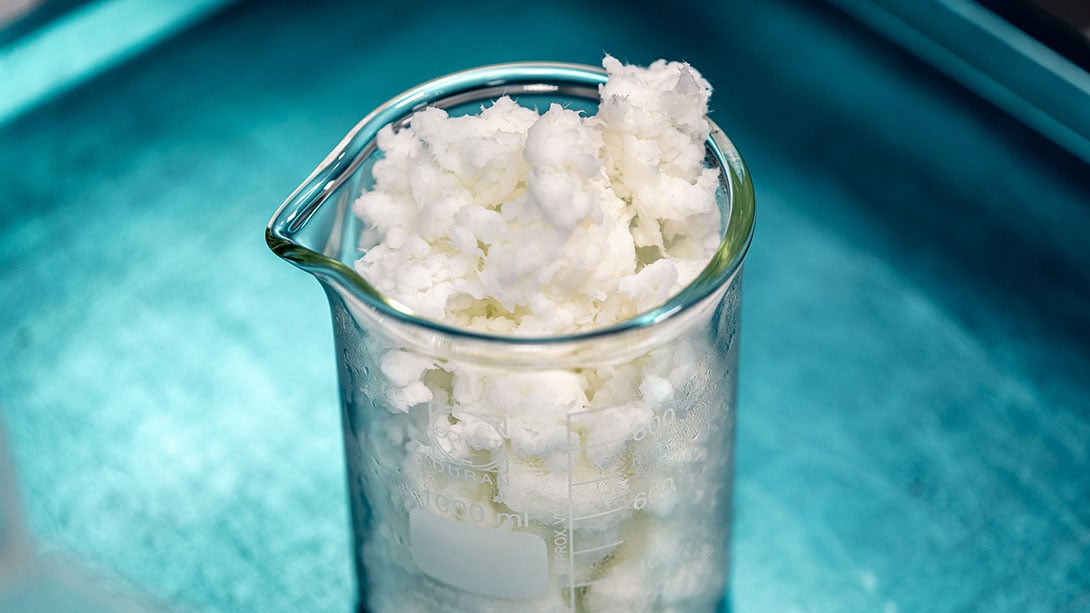 Creating new value chains is essential
"Forest biomaterials will allow us to curb carbon dioxide emissions, clean up oceans, conserve other natural resources and increase the circular economy. Most importantly, forests will continue to offer recreational value, as we already know how to use forest biomass efficiently, thanks to research."
Rojas considers the strong value chains of the plastics and other petrochemical industry a special challenge, as the new biomaterials do not fit into them directly or at least easily.
"We must create new value chains. I consider Metsä Fibre's model a very good one: there is a bioproduct mill surrounded by satellite units that convert lignocellulose and other wood components."
Many applications involve everyday life
Rojas says that the most interesting applications of fibre largely involve people's everyday lives: housing, clothing, food and health.
"Foamed wood fibre can be used as insulation, and Finns have already come a long way in this already. We can also exploit cellulose's capacity for storing and releasing heat energy in textiles and construction, for example. At Aalto University, we are even looking into the use of biomaterials in things like solar panels and batteries. In fact, energy and light management as a whole offers some great opportunities."
Rojas expects biomaterials to become more common in paints and coatings as well, because they can provide antimicrobial properties, protection against UV radiation and fire, and even colours without dyes or pigments.
Innovative products from cellulose
Cellulose and the wood's own glue, lignin, are also being examined in terms of a suitable structure for emulsions such as juices, yoghurts and toothpaste. Many solutions are already in use, but Rojas predicts that structural help will also be needed in the 3D printing of food in the future.
Rojas's research teams are also targeting 3D printable products, such as medical patches, which could be used internally in the treatment of heart and other medical conditions.
"Cellulose is an excellent material. It is flexible and biodegradable, and it can be modified to administer medicine – or to direct an electrical or magnetic field – directly to the tissue."
---
This article was originally published in Fibre Magazine issue 2020–2021. Read the whole article.