Earthworks for the Kemi bioproduct mill made good progress in July–September and the most hectic stage of piling is now complete. Equipment manufacture has also begun.
The mill's foundation stone was laid in September. To ensure coronavirus safety, no guests were present. The new mill's first structure – the stack – will be completed in early October. This new landmark of the northern Finnish city of Kemi will reach a height of 105 metres.
Web cameras show the construction site and port
More than 500 people are currently working on the bioproduct mill site every day. Later in the autumn, the number will rise to a thousand and, in the summer of 2022, to more than two thousand.
All the construction phases are expected to employ a total of 15,000 workers between 2021 and 2023.
You can follow construction progress via five web cameras, which stream live video from the mill site and the Port of Ajos, where a new port warehouse for the mill is being constructed.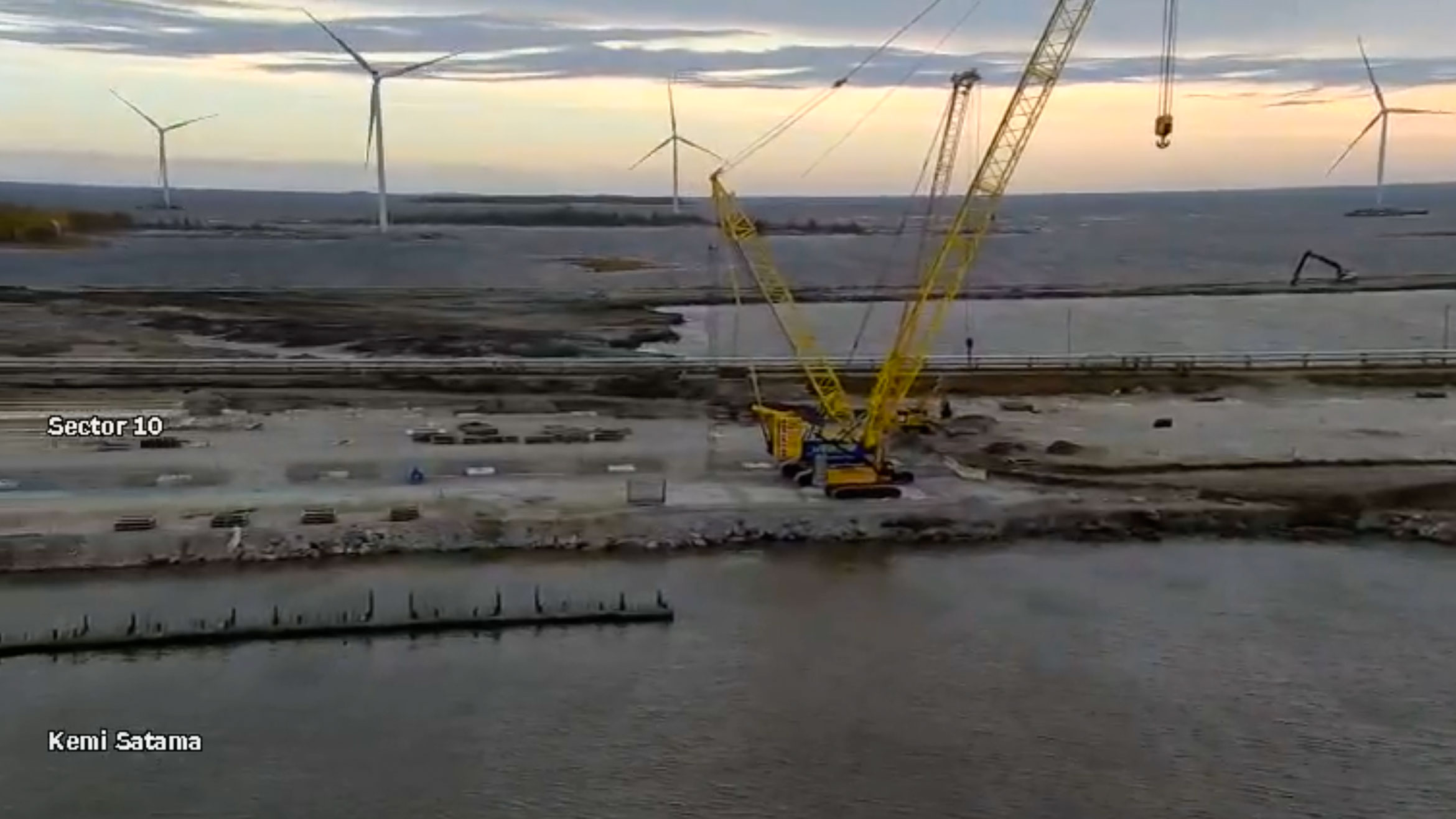 "We want to let everyone follow events in real time," says Jari-Pekka Johansson, Director of the bioproduct mill project, from Metsä Fibre.
Special transports to begin in October
In October, impressive vehicle loads will be seen on the streets of Kemi, as large mill elements are brought from the Port of Ajos to the inland port of Kemi, and from there by road to the bioproduct mill site. The special transports will require cooperation between many parties, including the City of Kemi.