The FORE software used in the service has been renewed. While some new features have been added to the tool, the basic functions remain unchanged.
The Pulp Refining Audit service focuses on analysing the refining line performance and its suitability to refine the existing furnish for the particular paper or board grade.
The service produces refining recommendations quickly and accurately, and it presents the results and recommendations clearly and graphically.
As a result, the audit provides recommendations for improving the refining process and end-product quality as well as reducing production costs.
Analysis provides accurate recommendations
The Pulp Refining Audit always starts an analysis with the FORE software.
The FORE program itself contains data on the properties of the refiners and refiner fillings used in the industry and it can be updated if the customer's machinery is not in the FORE library.
An experienced technical manager runs the analysis. The program combines the data, calculates parameters describing the refining and indicates how the pulp used in a given process is refined.
Finally, the customer receives a report of the current performance of the refining line, recommendations on how to improve the situation according to the targets including alternative refining scenarios if applicable, and a follow-up if modifications are done according to the recommendation.
If the customer wants, the analysis made by FORE software can be complemented with optimisation of mill refining. Mill samples are collected and analysed before and after modifications in refining conditions, for example, refining fillings. Based on these results, Metsä Fibre's technical customer service experts give refining recommendations.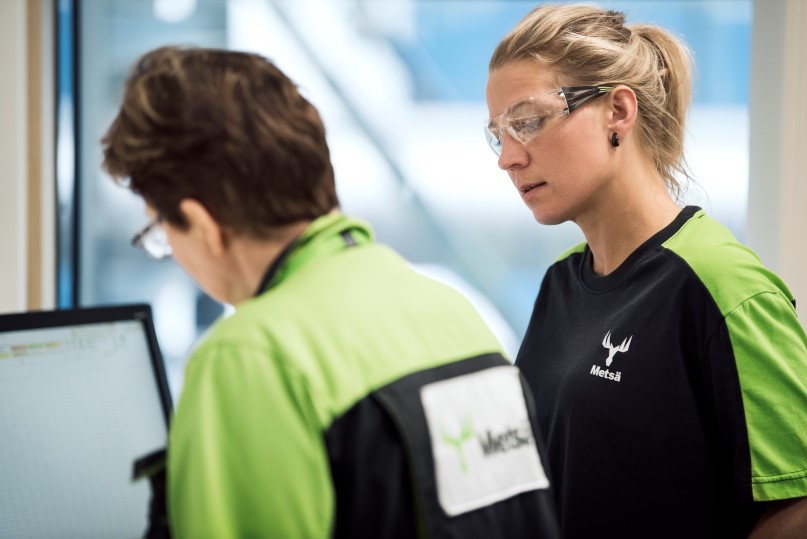 Better performance and cost savings
Metsä Fibre has profound knowledge of refining pulp for various paper grades, broad experience of various refiners and fillings as well as in-depth expertise on various pulp grades.
In most cases, the best result is achieved when numerical data is integrated with Metsä Fibre´s customer service's comprehensive know-how. For example, when the type of refiner is known, the experts can tell if the consistency of the pulp is correct for this specific refiner.
Correct refining saves energy, minimises material cost, increases machine runnability and improves end-product performance. All of these factors lead to cost savings.
Along with the refining process, also the fibre ratio can be optimized. It is often possible to reduce the amount of more expensive softwood pulp in the furnish.
When the refining process is optimised, total energy consumption often decreases. The savings can be several hundred thousand USD annually.
Better runnability of the paper or paperboard machine is also a source of significant cost savings. Thanks to better strength and dewatering, the machine speed can be higher.
Advantages of the Pulp Refining Audit
To release the full potential of pulp, the optimisation of refining lines enables:
Cost savings in refining energy

Cost savings in raw materials

Improved dewatering and runnability

Improved quality of paper or board