"When Metsä Tissue contacted us to provide information about the product, I immediately saw the opportunities SAGA GN Liner Cooking Paper offers for field kitchens. We deliver large amounts of food over long distances early in the morning, and the dishes may not be returned to us until late in the evening," says Jaakko Sauvola, Chef at Leijona Catering.
"Thanks to SAGA GN Liner Cooking Paper, the dishes are 90 per cent clean when they are returned. We have less work to do when the food does not stick to the dishes, and the work is less dependent on time. When washing up, we can use shorter programmes, which saves water and electricity and thereby supports our sustainability goals," says Sauvola.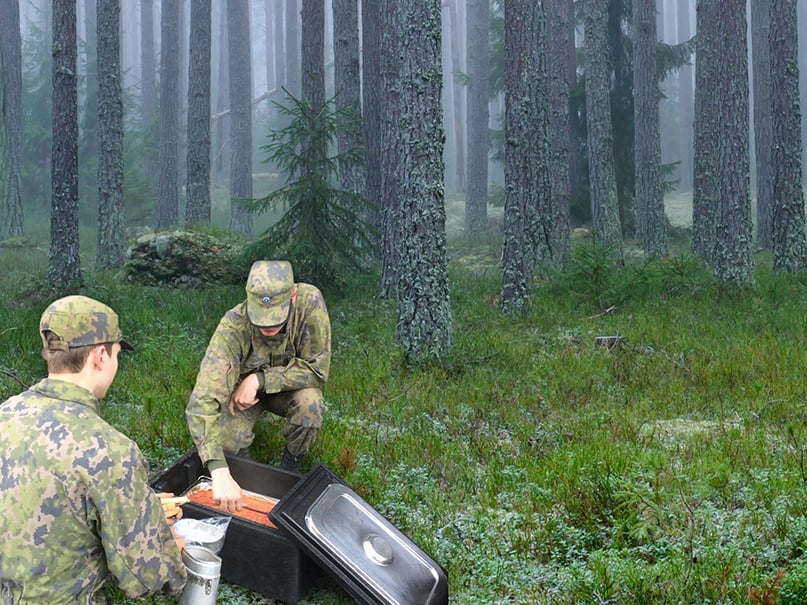 SAGA GN Liner Cooking Paper makes field kitchen operations more convenient, as there are no leftovers on the bottoms of dishes. The paper is easy to burn or compost after use. Sauvola also praises the durability of SAGA GN Liner Cooking Paper. "Our customers may not necessarily be gentle when they are scooping out food, and SAGA paper stays in place. SAGA GN Liner Cooking Paper stands out because of its durability. Pieces do not come off, and customers feel that the paper is pleasant to use.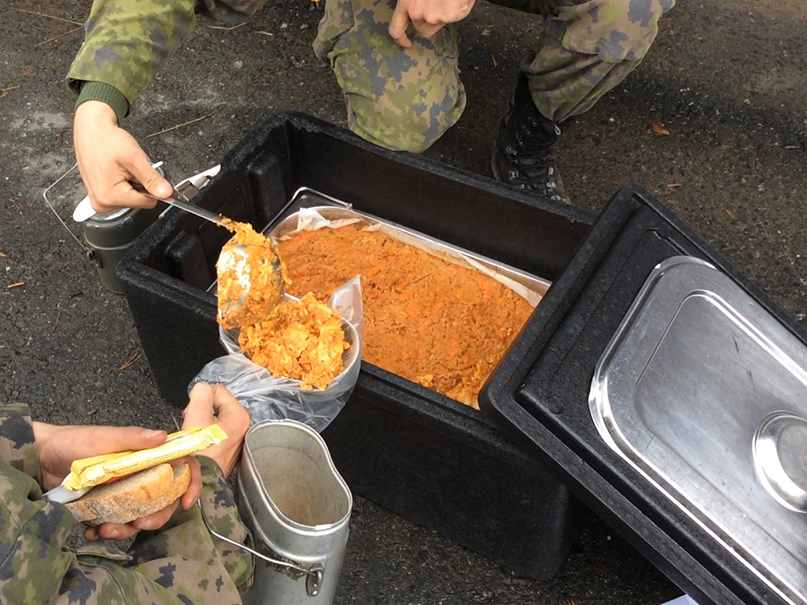 The product has been tested at the Parolannummi military base in Hämeenlinna, but Leijona Catering is planning to introduce SAGA GN Liner Cooking Paper in its other locations as well. The volumes are high, meaning that optimising the workload and the consumption of electricity and water in each location will bring savings for the company.
Owned by the Government of Finland, Leijona Catering employs around 470 food service professionals and prepares more than 70,000 meals per day.