In South Karelia, competition is keen for the best professionals in technological fields. Partnership with educational institutions is important to Metsä Fibre as a way of reaching future experts. The Joutseno pulp mill wants to be seen and heard locally, especially by students on the Lappeenranta and Lahti campuses of LUT University.
LUT University is a technical higher education institution that combines technology and economics. In concrete terms, collaboration with Metsä Fibre includes work on theses required for a diploma, summer jobs, traineeships and visits to the mill by student groups. A particularly important target group is students in the field of energy technology, as well as mechanical, environmental and chemical engineering students.
"Partnership with educational institutions is essential if we are to continue to obtain the best talent. We want to continue developing our good employer image and offer students job opportunities even before their studies are complete," says Mill Manager Olli Kokki.

Research collaboration and thesis research benefit the mill
One example of the collaboration is that students working on their theses for a diploma can get to work on a development project at the Joutseno pulp mill or on solving a specific problem. The mill also commissions bachelor's and master's theses. These are very important, Kokki says.
"It's extremely useful for students to be part of everyday operations in the industry and to learn about working life. And it's useful for us when a student working on a thesis can delve more deeply into a particular topic full-time so that they can develop a comprehensive understanding of it."
The research collaboration at the Joutseno pulp mill also extends to LUT University teachers and researchers. For example, the mill makes use of LUT's laboratory analysis services in various projects.
Recruitment events showcase work at Metsä Fibre
The Joutseno pulp mill participates annually in recruitment events at local educational institutions, the largest of which is LUT University's DuuniDay. Kokki has also been on hand to meet potential employees.
"When I was a student myself, I found recruitment events very enjoyable and helpful. We want to be involved in helping the engineers of the future to learn about the field, to provide job opportunities and to present our world-class equipment and mill in Joutseno," he says.
The core message concerns the kind of jobs on offer and what it is like to work at Metsä Fibre. The pulp mill offers many different levels of task, as well as development work for those in non-technical fields. For example, students may go on to find work in the human resources department, the laboratory, sales, supply chain management or communications.
About 20 summer workers are recruited by the mill every year. Students from universities of applied sciences and vocational schools are equally welcome to apply.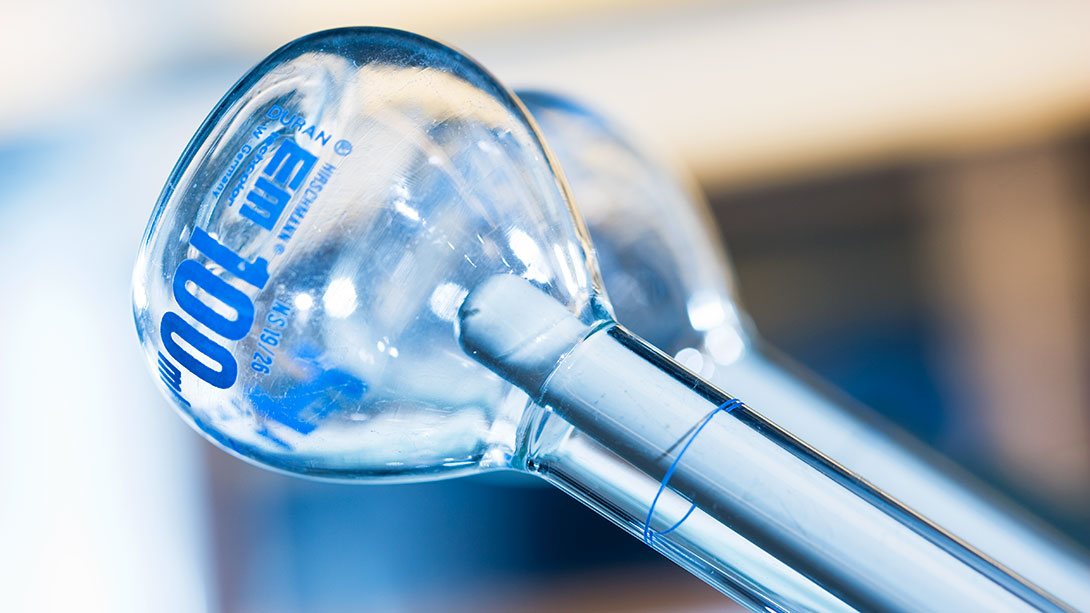 Enabling young people to explore the industry
Both lower and upper secondary schools are important stakeholders in Metsä Fibre's mill locations. For example, the Joutseno pulp mill offers short placements to introduce lower secondary school pupils to working life. In the summer, young people between the ages of 15 and 17 complete these two-week traineeships. This year, however, these opportunities may be affected by the ongoing coronavirus pandemic.
Mill staff also participate in the "Mahdollisuuksien metsä" school campaign, during which forest industry professionals visit Finnish secondary schools in the spring to talk about the forest industry and the study and job opportunities it offers. The campaign is coordinated by the Finnish Forest Industries Federation.
In addition, the pulp mill provides vocational school graduates with apprenticeships for a wide range of tasks. Apprentices are also taken on to fill positions that become vacant through retirement. As well as work experience, apprenticeship training is part of a degree in the process industry. The young person then receives a permanent position at the mill when they have completed their degree.
Kokki emphasises that the Joutseno pulp mill is interested in a broad spectrum of talent.
"We aim to be visible to all target groups and acquire employees on a variety of training bases. The more diverse the range of talent we recruit, the better we will be able to meet the challenges of the future."